SPOKANE, Wash. — Spokane is known for its lush, green landscapes, and there are things hidden among the Ponderosa Pines and Douglas Firs throughout the city: cell towers.
As more cell towers are introduced to the region, tower developers and carriers have invested in making the bulky, metal fixtures blend better into the natural landscape. Cell towers are being disguised as trees.
There is an obscure tower south of the University District Gateway Bridge and one tucked behind a row of buildings near the intersection of Thor and Fifth Streets.
Companies like Tuscon-based Larson Camouflage turn these unattractive cell towers into something more aesthetically pleasing. Larson Camouflage did not design the aforementioned towers in Spokane.
"The idea is as you're traveling down the street on your bike, in your car, you know, fill in the blank, and it just blends in the background, so you don't really notice," Larson Camouflage Director of Business Development Mark Schmidt said.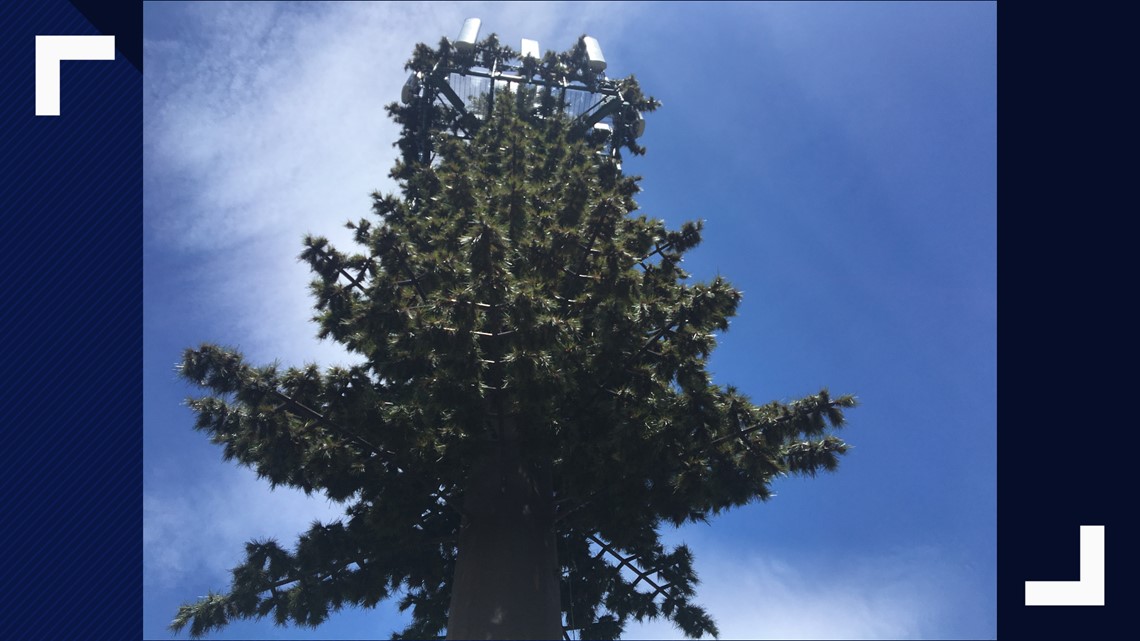 Before the company produced glammed-up cell towers, they were in the business of producing fake scenery for zoos and theme parks. In 1992, they developed their first 'monopole tree,' as the industry calls it.
"The demand started to be driven by the constituents of the jurisdictions. People complained about the aesthetics of the tower when a tower was getting proposed. Jurisdictions started to realize that technology was available to camouflage the towers in one shape or form," Schmidt said.
Some cities have even gone as far as adopting new city codes or regulations to address cell towers and how they look.
Larson Camouflage has disguised cell towers in cacti, water towers, clock towers, and even in church spires.
Schmidt said with continued demand for new communication technology and the emergence of 5G people could notice more of these cell towers sprouting up.