SPOKANE COUNTY, Wash. — Multicare Inland Northwest hosted their second annual Bridge to Brunch 5k run and walk on the Centennial Trail in Spokane's U-District Saturday morning to benefit the Community Cancer Fund.
More than 600 people registered to participate in the 5k. After participants completed the three-mile course, they were greeted at WSU Spokane Campus by the smell of waffles, bacon and eggs in the air.
100 percent of the proceeds from registrations and sponsorships went toward the Community Cancer Fund. Additional funds came from the $3.00 mimosa bar at the finish line.
More than 600 run, walk Bridge to Brunch 5k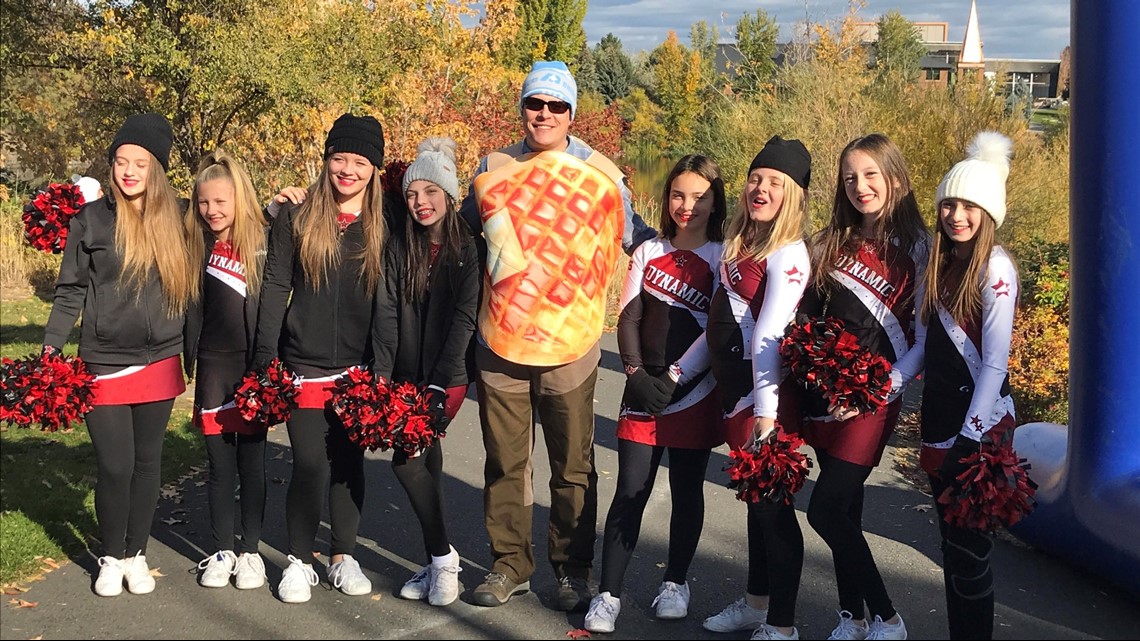 Participants of all shapes, sizes and ages joined in the race, including kids, parents and pets. The two top finishers crossed the finish line in less than 18 minutes.
The Community Cancer Fund is a non-profit organization dedicated to fighting cancer in the Inland Northwest by funding local cancer prevention and screening programs, supporting cancer patients and their families at every stage of their illness and recovery, and funding groundbreaking local research. You can donate to the Community Cancer Fund through their website.