COEUR D'ALENE, Idaho — A Canadian woman was in for a big surprise (literally) while fishing on Lake Coeur d'Alene last Friday.
Joanne Sappenfield, who lives in Calgary, Alberta, Canada, has been an avid fisher her entire life. She and her husband Clay were on a scouting trip for TV show Fishing the Wild West with Wes David, which Clay serves as marketing director. It showcases fishing trips throughout western Canada and the U.S.
While fishing on the East arm of the lake, Sappenfield caught an 18-pound Northern pike measuring 42 inches long. She said it was the largest fish she had ever caught.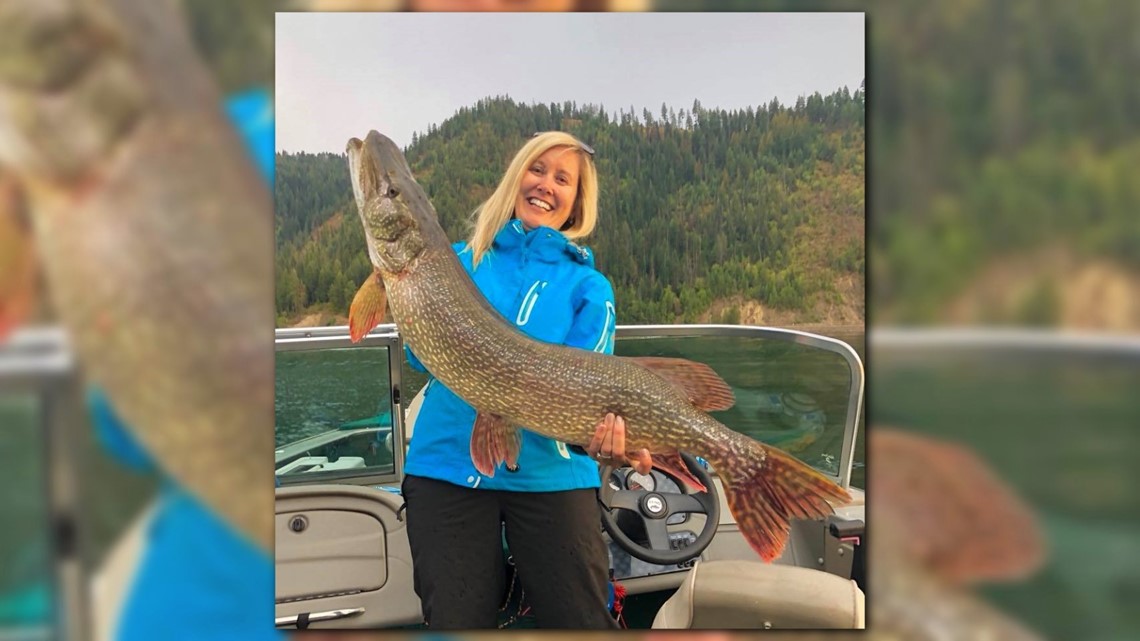 "I caught a lot of Northern Pike in the past but nothing to that extent," she said.
Kerns was not the first person to catch the fish. Fish and Game biologists caught, tagged and released the large Northern Pike as part of a fisheries study in 2015.