DALLAS — For too many Americans, Thanksgiving is a holiday often taken for granted.
"Today, when I drove here, I started crying and said, 'Thank you God for today," said Leili Momeni, 48, an Iranian refugee.
She and dozens of other refugees from Iran, Afghanistan, Pakistan and China enjoyed Thanksgiving together at St. Matthew's Cathedral in East Dallas on Thursday.
Volunteers serve turkey. But that dish is not the main course, because most here have never heard of it.
"Eleven years ago, when I changed my religion, they took me to the jail when my daughter is 16 months," Momeni added.
But the stories shared around the dinner table are ones you should hear.
Iranian police, Momeni said, kept her locked up for a week in 2011 after they discovered she converted from Islam to Christianity. She fled Iran a month after she was released and came to Dallas.
But her 90-year-old mother and 10 siblings remain in her home country – and remain in danger.
"I don't want to post any picture or anything about Thanksgiving [on social media] because I know our people are in a really, really hard situation," Momeni continued.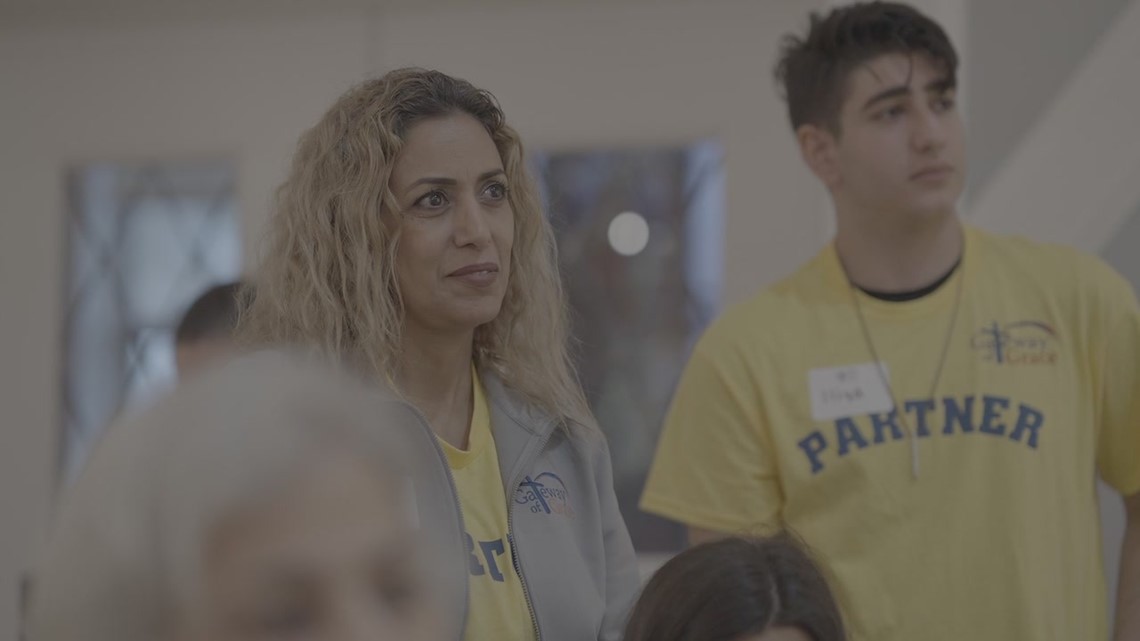 In September, Iranian women decided enough was enough. They stood up to a lifetime of oppression with protests in the streets. In response, the Iranian government reacted with a brutal crackdown.
"My sister said we cannot get out or they take us to jail, or they hit the people in the street. We're not going far. We're just going to buy something or to eat and come back home," Momeni said relaying the conversation with her sister.
Another Iranian immigrant came up with this idea for Thanksgiving after being forced to flee herself.
"We didn't know what Thanksgiving was about. And it was extremely difficult. We were lonely. Our family was back in Iran. We couldn't be with them. The challenge was we could see all the parties, gift-giving and celebrations and we just were not a part of it," said Rev. Samira Izadi Page with Gateway of Grace, a Dallas non-profit that connects congregations with refugees.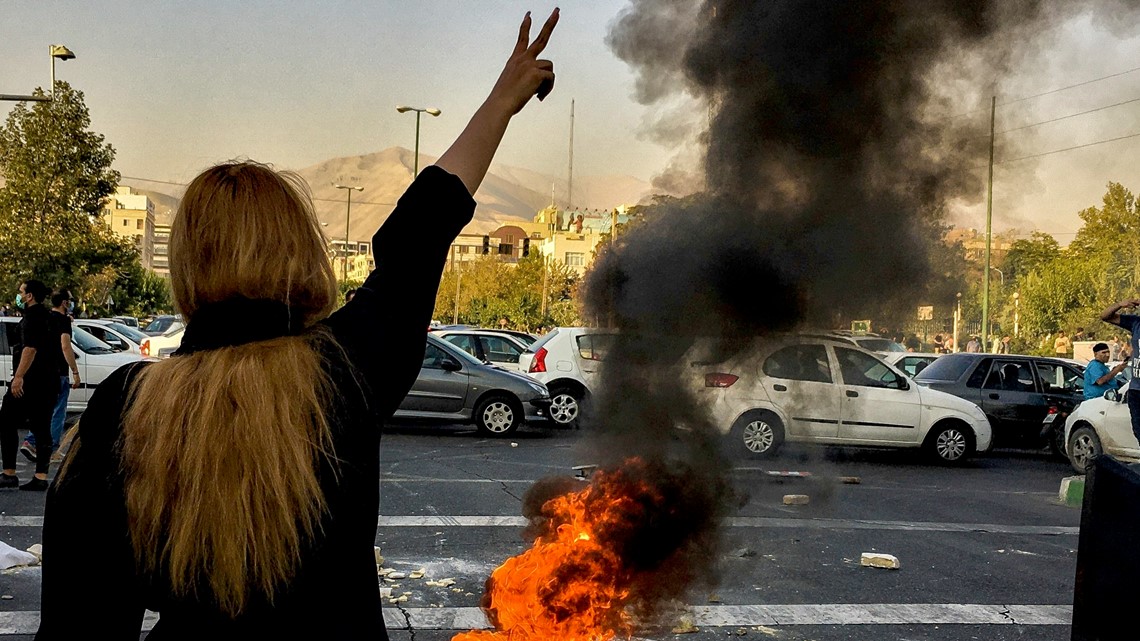 Page escaped Iran in 1989.
For the last 12-years, Page has hosted this holiday for refugees like herself.
It's more than a meal. This is about belonging. And acceptance.
"They are extremely, extremely lucky for them to be able to be here in this country because there are millions who want to be, but can't," she explained.
And that's something to be thankful for.
"That's something to be thankful for. Yes," Page said.