JOHN DAY, Ore. — Within a few short years, 11 eastern Oregon counties have voted to consider seceding from the state and joining Idaho. The "Greater Idaho" movement, while still harboring greater ambitions, currently aims to take 15 counties from the Beaver State to the Gem State.
On Monday, KGW's The Story explored some of the cultural differences that eastern Oregonians feel divide them from much of the west side — and how they feel the friction between rural and urban Oregon is perhaps greater than it's ever been.
For more information on the group that's been fueled by this discontentment, the Greater Idaho movement, Pat Dooris and his crew visited Sandie Gilson in the Grant County town of John Day. She's a fifth generation Oregonian and a board member for the Greater Idaho organization, and she'd vote tomorrow to have her county become part of Idaho if given the chance.
The rural life
Gilson grew up in a small town in southern Oregon. She moved to the John Day area 16 years ago, buying a company involved in the real estate business.
"You know, Oregon is ... when I was a child, was a great place," Gilson said. "There was a lot of money for schools because most of it was timber money. And the timber taxes supported the schools and the counties and everything. This was a prosperous state at that time. And then we started getting into the spotted owl and all of the controversy with that ... "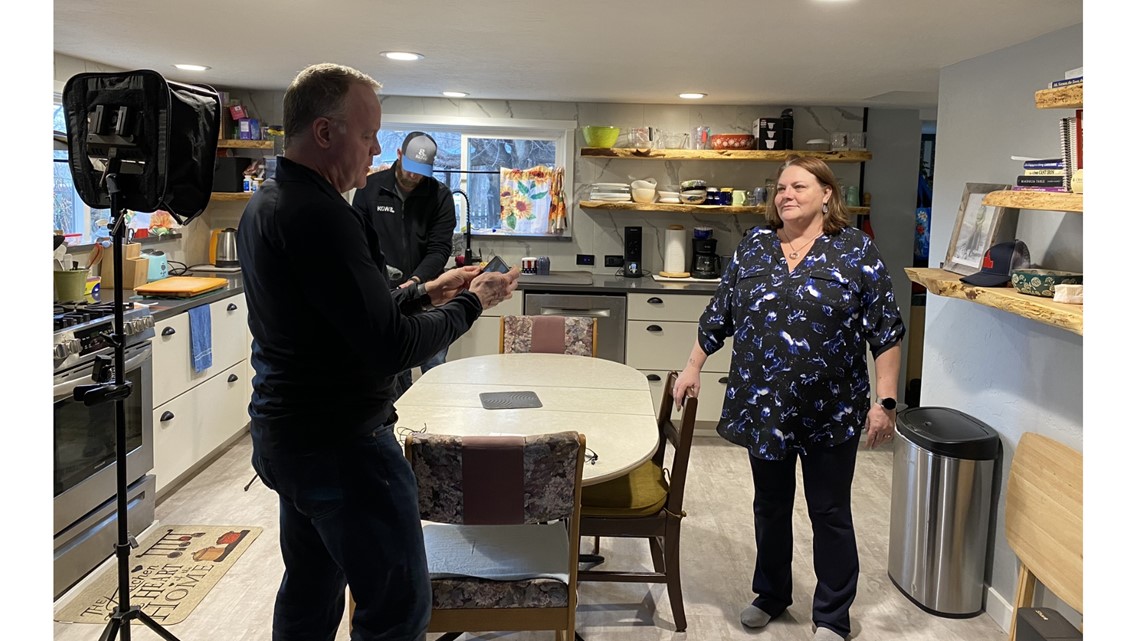 In the late 1980s and early 90s, timber harvests did change. A 2017 report from a group called Headwater Economics noted that Grant County lost at least $30 million in timber earnings during the years 2001 to 2014.
But the report found complex reasons for Oregon's timber decline — not all of them due to environmental policies like the spotted owl debate Gilson mentioned, which continues to this day. The report also cited automation and other technological advancements at timber mills that resulted in fewer jobs, a decline in the housing market, and increased competition from the U.S. Southeast and international imports.
The outcomes for historically timber-dependent counties have varied widely, the Headwater Economics report noted. Some counties saw economic decline, others managed to hold steady, while still others found ways to grow.
"Despite the loss of a major employer and the associated declines in wages, current economic performance among historically timber-dependent counties, as a group, is comparable to other western counties with fewer than 200,000 residents," the report stated.
According to the U.S. Census Bureau, the median household income in Grant County is $51,100 per year these days. The median home price is $160,100.
As of 2021, the county held 7,272 people, 94% identified as white. Of Grant County residents, 90.5% had a high school diploma, while 17.4% had a Bachelor's degree or higher.
Gilson said that she loves her community, and her roots run deep here.
"I'm a fifth generation Oregonian. My great-great-grandfather was actually a miner out here in Grant County," she said. "He came through and did some mining, prospecting during the days that they were prospecting out in here, and then moved to the Yamhill area and settled there and started his family."
But Gilson's small-town lifestyle kept her from ever feeling connected to Oregon's west side, or at least its big cities.
"I mean, I started driving when I was 5 years old because we were raised on a farm," she said. "I started working full-time in the hayfields when I was 8 for the summers. The high school I went to closed if there was a major branding in at one of the ranches because we all went to work, you know ... hunting season, shut down the school for a week. It — it's just a different lifestyle out here."
The country lifestyle isn't better or worse than the urban one, she acknowledged. Just different.
"We're a lot more self-reliant, able to take care of ourselves — you know, taught that we have to," she told Dooris. "Because you drove out here today, I mean, how long did it take you and it's 3 hours to the nearest Walmart from here."
A political minority
Dooris has compared the relationship between western and eastern Oregon to a marriage on the rocks, and the Greater Idaho movement as one side trying to file for divorce. Gilson said that it isn't just cultural differences that motivate her support for the divorce. Another reason is one typical for troubled relationships: "You never listen to me."
"Just ... we never feel heard out here. You know, our idea of what makes us safe — the gun laws, the Measure 114, the gun storage laws — they don't make as much sense out here as they would in Portland," Gilson said. "And we understand why they are needed for Portland. But you know, if I call the police in the middle of the night here, they may be 2 or 3 hours away before they get here. If I have something locked up with the trigger guard in my safe and unloaded and follow all the rules, that person coming through the door is not gonna wait for me to get that unlocked, and the police are hours away. So it's more about self-protection."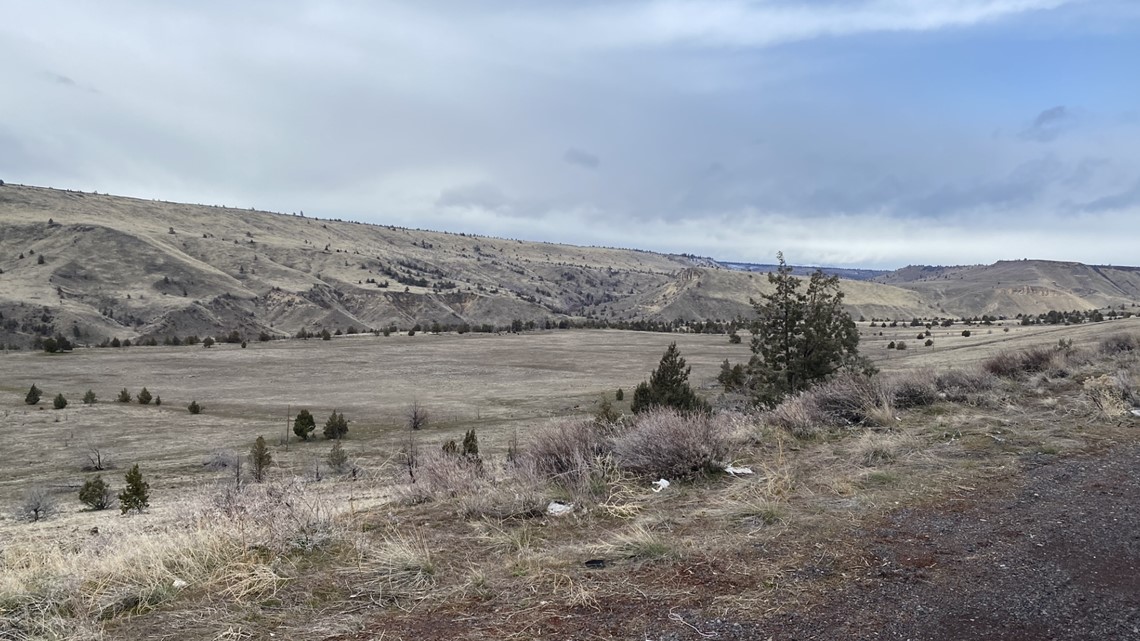 Gilson argues that Measure 114, the suite of new gun control laws that's currently held up in court, and the drug decriminalization and treatment initiative Measure 110, were not passed in eastern Oregon — that is, the majority of eastern Oregon voters opposed them, but they were too few to make a difference.
"Measure 110 was not passed out here," she said. "The marijuana laws and legalization was not passed out here, but they were passed in Portland and Eugene and therefore we have to live under ... and it's a totally different lifestyle out here and a different way of living and different value system."
Another sign that a relationship is crumbling is when one side believes the other no longer has their best interests in mind. They begin to lose trust in the relationship — and they start looking for evidence to back up that feeling.
"You know, I watched last year as Tina Kotek was the leader of the House," Gilson reflected. "She said, 'I am going to work with the Republicans to set up the new districts.' And then it got time to do it and she said, 'No, I don't think so.' It would make me question whether it's possible. I mean she had (every right) to do that, but it made us all feel like this side doesn't get listened to."
The scenario Gilson described actually happened in 2021. It came during the redistricting process, when voting boundaries are changed based on the outcome of the U.S. Census every 10 years. But otherwise, it did happen much as Gilson described — though Kotek put the blame on Republicans for failing to "engage constructively" despite attempts to placate them. Republicans cried foul and filed lawsuits accusing Democrats of gerrymandering, but the suits were ultimately tossed out.
Different values and an imbalance of power can also herald a failing relationship.
"You know, it's been 40 years since we've had a Republican government, you know, and you — there's been the feeling of it walking away from the values that we hold out here," Gilson said. "The family values, the taking care of our neighbors and being able to care for ourselves. Those values seem to be pushed aside in the Oregon government, and more that the government's here to take care of you and tell you what to do, versus you get to live your life and the government's here to provide the services that are needed to support you in that."
Gilson indicated that reconciliation, a chance for the state to change minds in eastern Oregon, might be possible under certain circumstances — but it's not likely.
"Move your government out here and live here. See what it's like for us out here," she said. "But I don't think that there's the willingness to do that. I don't think there — we don't have delivery pizza. We don't have, you know, you have to be totally and completely self-sufficient out here. And a lot of people that live in the cities can't ... it's, it's a totally different lifestyle and a value system that's totally different."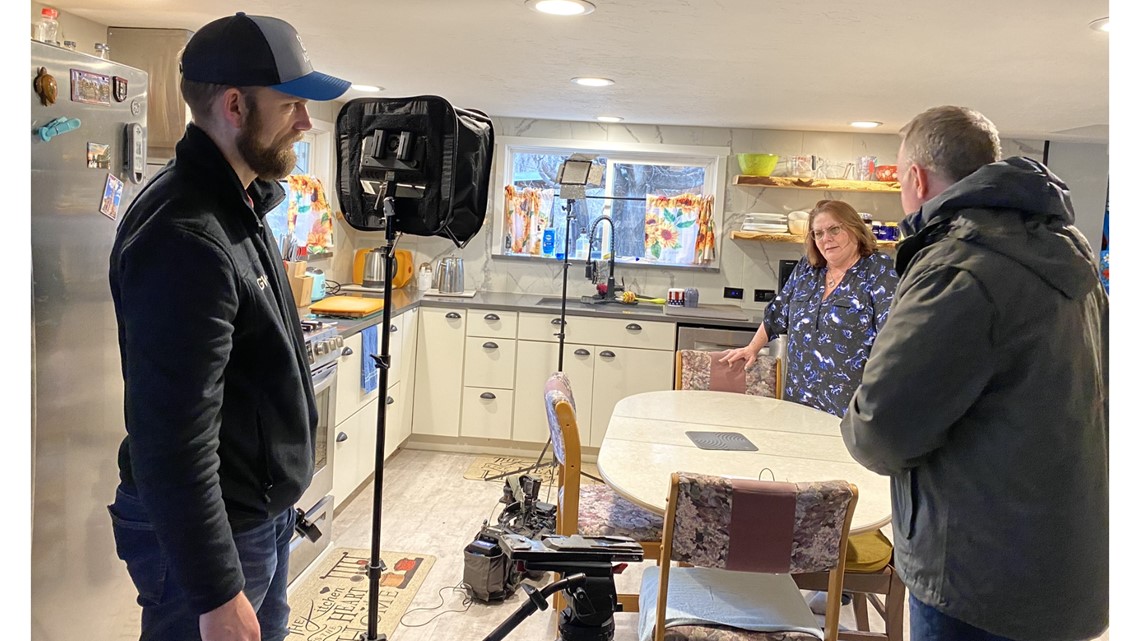 Governor Tina Kotek announced a statewide listening tour shortly after the election, with the goal of hitting each county in the state within her first year in office. She just visited her fifth county, but has yet to venture east of the Cascades.
"We welcome the opportunity to speak with the governor," Gilson said. "We would love to have an opportunity to sit down and speak with her like we are speaking now and having a conversation that was equal give and take on both sides."
But, Gilson said, she don't think it would change anything, and it wouldn't make her feel heard.
Taking a breather
After talking for a while at her home, Dooris and Gilson decided to take a break and get some fresh air. Gilson showed Dooris the woods across the street from her home, where deer often wander in the evening.
The deer weren't in evidence that afternoon, but it was a nice atmosphere for conversation nonetheless.
Pat Dooris: Sometimes the threat of a divorce is what gets two sides to stop and listen.
Sandie Gilson: It is. Um, that is very true in marriage counseling and everything else.
SG: But these two sides seem so polarized that something has to stop the polarization.
SG: And the only way to do that is to talk. And to sit down and really listen to each other.
PD: Uh huh. You say these two sides — but you're one of the sides!
SG: I am! But that doesn't mean that I don't care about the other side.
PD: Uh huh. And you're ready to sit down and listen to them too?
PD: But you really want them to listen to you as well.
SG: Yes. Very much so. And we're not saying you need to change for us. We're saying let us go be ourselves.
Idaho is 'just a match'
So far, 11 counties in eastern Oregon have voted to begin studying the process of moving the state border, making them a part of Idaho. Wallowa County is set to have a similar vote in May.
The Greater Idaho movement has released a series of maps of where they'd like the new border to be. In its current "Phase 1" incarnation, that includes just about everything east of the Cascades, with a carve-out for the more liberal Bend area. Of the counties included in that map, Deschutes, Crook, Wasco, Gilliam and Umatilla counties have yet to entertain a vote.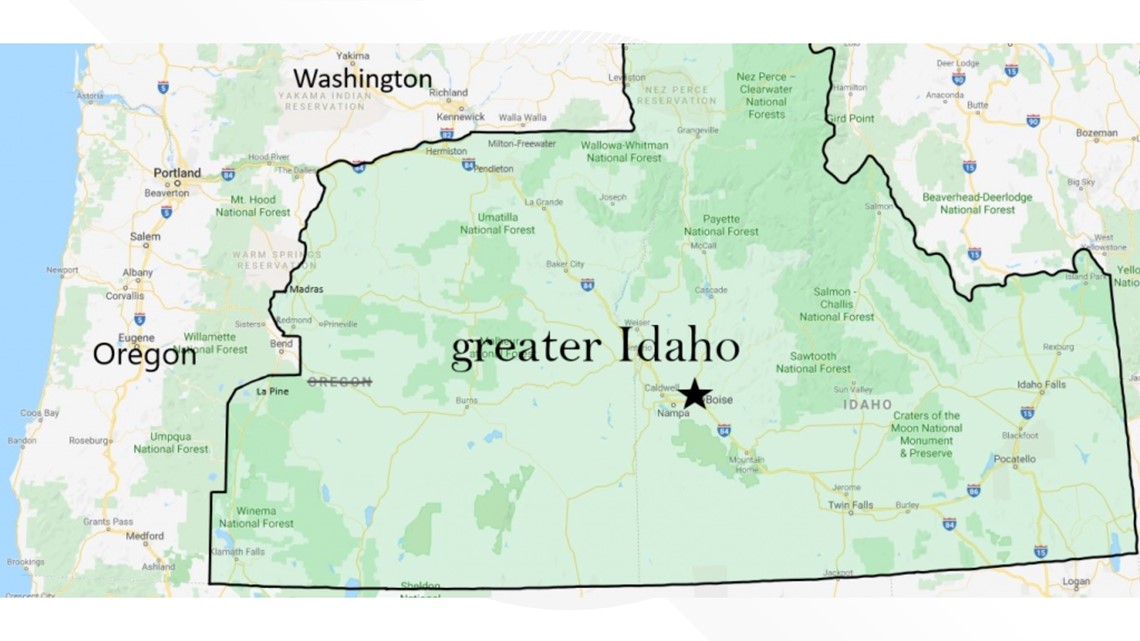 Greater Idaho's more ambitious "Phase 2" map includes all of that, the entirety of southern Oregon (including a generous slice of the coast), and parts of northern California — essentially incorporating the territory of the venerable "State of Jefferson," a similar state secession idea that's been kicking around since at least the latter half of the 1800s.
Legally, the popular vote in these counties won't decide whether Idaho can annex them. Instead, it would require a deal between both state legislatures and a sign-off from Congress — no small feat. Greater Idaho did secure a pretty significant win this year in getting the Idaho House of Representatives to approve a non-binding resolution to enter talks with Oregon about the takeover. But there's been no indication that Oregon lawmakers are seriously entertaining the notion.
Since Gilson cited statewide laws that don't sit well in rural Oregon, Dooris asked if it would matter whether the state tried harder to blunt the impact of those laws in order to win back support.
"Maybe, but I think Oregon has gone too far to where they can't come back, I don't think — and nor would I want them to," she said. "They have a right to live their life the way they wanna live it. I'm just asking to live my life the way I wanna live it under a government that I feel will allow that."
Gilson said she doesn't think Oregon's government would accommodate her, but Idaho might.
"Idaho has more of the values we have. Idaho is more conservative, is more rural," she said. "We match Idaho better in just populations, county populations, county density, county areas, the type of industries that we have here. It's just a match in so many of those ways."
This story is part two of a series of stories on eastern Oregon. On Wednesday, The Story speaks with a business owner in John Day who is fed up with the state government, but doesn't feel that Idaho is the answer.