AIRWAY HEIGHTS, Wash.—The Red Cross honored local heroes Wednesday at the annual Hometown Heroes award ceremony at Northern Quest.
Among the honorees were members of local law enforcement, service members stations at Fairchild Air Force Base and even KREM 2's own Laura Papetti.
Officers Traci Ponto and Amy Woodyard from the Spokane Police Department were honored as Medical Heroes. The award goes to individuals or groups whose lifesaving actions go above and beyond the call of duty. Hometown Heroes credited Officer Ponto and Woodyard with responding and ultimately saving the life of a stabbing victim. Both officers were nominated by the SPD Public Information Unit.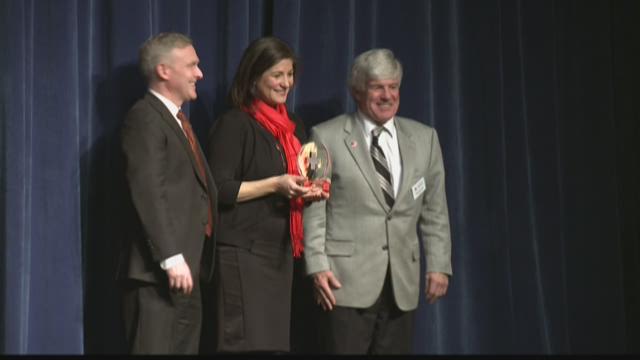 Deputy Randy Watts-- Law Enforcement Hero
Felix Paul-- Wilderness Rescue Hero
Sarah Yates-- Workplace Safety Hero
Steven Troupin-- Youth Humanitarian Hero
SSgt Joshua Haun-- Water Rescue Hero
SSgt Garrett Wright-- Local Disaster Hero
SrA Nichole Holland-- Military Hero
141st Homeland Response Force-- Community Partner Hero
Each year, Red Cross leaders honor individuals and organizations from our region making a positive impact on the lives of others.