SPOKANE VALLEY, Wash. — A Spokane Valley home suffered damage on Tuesday after a car crashed into its garage on Tuesday morning.
Authorities told KREM that the car crashed into a telephone pole, parked car and garage in the area of 24th Avenue and University Road. The driver suffered only minor injuries and no one else was hurt.
Northbound University Road was closed as authorities cleared the scene on Tuesday morning, but it has since reopened.
Authorities do not know what caused the crash and it is unclear if the driver will face charges.
Photos: Car crashes into Spokane Valley home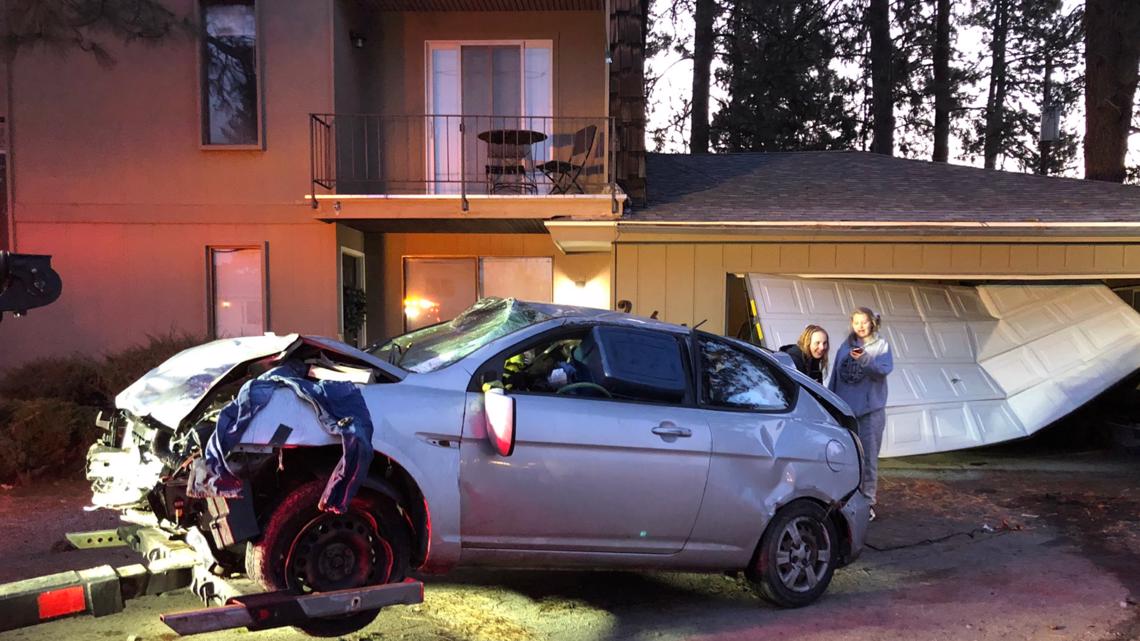 RELATED: Car crashes into North Spokane home with person inside
RELATED: DUI suspect going 80 mph takes out 2 power poles, crashes into Spokane yard
RELATED: Car nearly crashes into Maple Street home, another rolls on side