The search is suspended for a 70-year-old man after a small plane crashed in Eagle Harbor on Sunday. The plane sank just off Bainbridge Island, near the ferry terminal.
Two people were on board the plane when it crashed. A 60-year-old woman was rescued and transported to Harborview Medical Center, where she is in critical condition. A 70-year-old man was not recovered from the crash.
The plane was reported down after 5 p.m. Sunday. The Coast Guard identifies the aircraft as a '4-cycle, two-seater, single engine' plane built in 1974. Allen Kenitzer with the FAA says it crashed and sank in Eagle Harbor under 'unknown circumstances.'
The Coast Guard launched a rescue helicopter from Port Angeles and a boat crew from Station Seattle to aid in the search. The Seattle Fire Department also sent a crew to assist local agencies.
The FAA and NTSB will continue the investigation.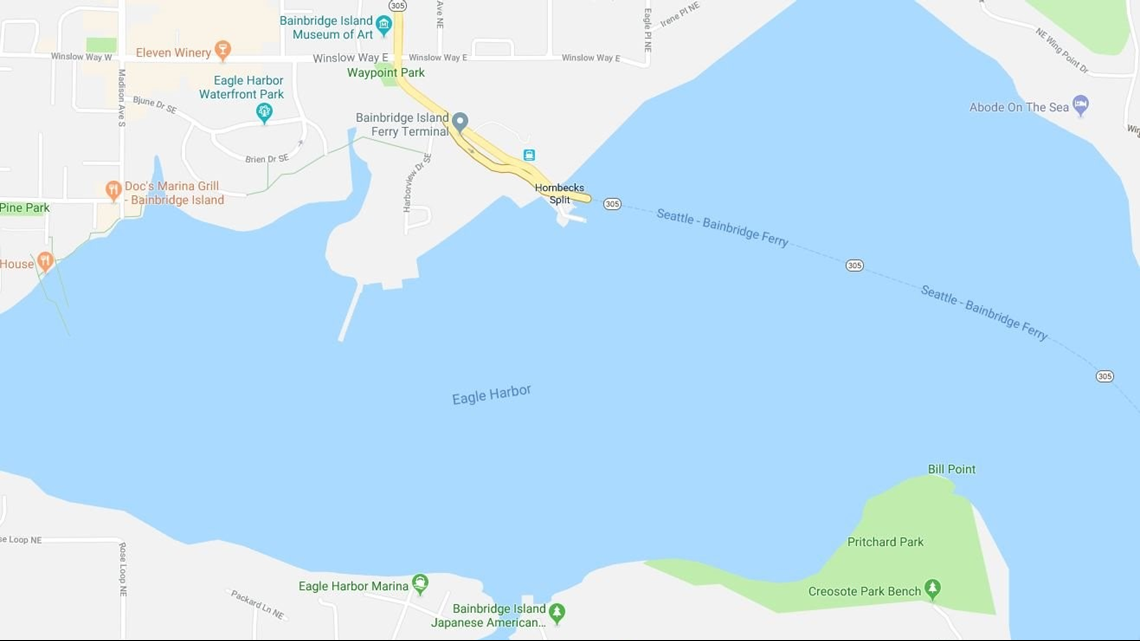 Photo from a passing ferry near Eagle Harbor: