PULLMAN, Wash. — WARNING: This story contains graphic sexual content.
A sergeant with the Pullman Police Department was arrested and charged with first-degree custodial sexual misconduct early Tuesday morning, authorities said.
Authorities said 49-year-old Sgt. Jerry Daniel Hargraves' arrest is the result of an investigation that began in April when a female Washington State University student reported she was sexually assaulted. Hargraves has been on paid administrative leave or desk duty since the initial report.
These allegations are related to a previous KREM report from April. Washington State Patrol began investigating allegations that a Pullman Police officer and Washington State University officer sexual assaulted a student while she was intoxicated in March.
Court documents said the student was contacted three different times about underage drinking on March 30. Investigating documents stated that the victim was "staggering and appeared intoxicated."
Hargraves and another officer both contacted the victim and told her to stay in her dorm room for the rest of the night, according to investigating documents.
The second time Hargraves contacted the victim he told her, "You disobeyed me. I told you to not leave your dorm before. Now, I have to take you to the station because you didn't obey my orders," according to investigative documents.
Documents said the victim told Hargraves, "I'll do anything to not get arrested." He replied with, "What are you willing to do?," according to court documents.
According to court documents, the victim said she was thinking she would "have to pay him a good sum of money." She told him she would do "like anything," documents stated.
The victim told investigators "it became very quiet in the police vehicle and Hargraves stopped the vehicle a few minutes later."
Court documents said cellphone location indicated they stopped in the Reaney Park area. The victim told investigators that Hargraves "instructed her to get out (of the car) and get down on her knees" and she "remembered hearing him undo his pants."
She said she had a "vague recollection of performing oral sex on Hargraves" and she later wiped her face with her sleeve when they were done, court documents said.
Court documents said Hargraves told her to get back in the car and asked her where she wanted to be dropped off. He later dropped her off at Rogers Hall, documents stated.
On April 5, the victim called the Office for Equal Opportunities to report the incident, according to court documents.
According to court documents, WSP swabbed both officers' cars on April 9 and no DNA evidence was found. They also looked at both officers' phones but found no evidence regarding the allegations.
On April 18, court documents said the victim had an interview with detectives where "she provided details and a timeline as well as identifying Hargraves (from the PPD website) as the officer that made her perform a sexual act."
According to court records, the victim also provided detectives with her clothing that she wore the night of the incident and it was sent to the Washington State Patrol Crime Laboratory for DNA analysis.
On June 11, a WSP forensic scientist "located sperm on the sleeve of the victim's clothing." The next day, court documents said detectives got a search warrant for Hargraves' DNA.
By August 14, a WSP forensic scientist found the DNA on the victim's clothing matched Hargraves' DNA sample.
"I want to commend the WSU student who came forward to report this. It takes a lot of courage to do that that – especially against a law enforcement officer," said Pullman Police Chief Gary Jenkins.
Jenkins said it is his understanding that the victim no longer attends Washington State University.
Jenkins said Hargraves was also the subject of an investigation in 2016 when he allegedly sent inappropriate text messages to a female employee at the police department.
Hargraves appeared in court at 3 p.m. on Tuesday. He was released from jail on his own recognizance. He will be in his court for his arraignment on Novermber 9.
According to the Washington State Legislature, a person is guilty of first-degree custodial sexual misconduct when the person has sexual intercourse with another person when:
1) The victim is a resident of a state, county, or city adult or juvenile correctional facility, including but not limited to jails, prisons, detention centers, or work release facilities, or is under correctional supervision; and
2) The perpetrator is an employee or contract personnel of a correctional agency and the perpetrator has, or the victim reasonably believes the perpetrator has, the ability to influence the terms, conditions, length, or fact of incarceration or correctional supervision; or
3) When the victim is being detained, under arrest[,] or in the custody of a law enforcement officer and the perpetrator is a law enforcement officer.
Consent of the victim is not a defense to a prosecution under this section and custodial sexual misconduct is a first degree class C felony, according to the state legislature.
Hargraves is currently being held in the Whitman County Jail without bail.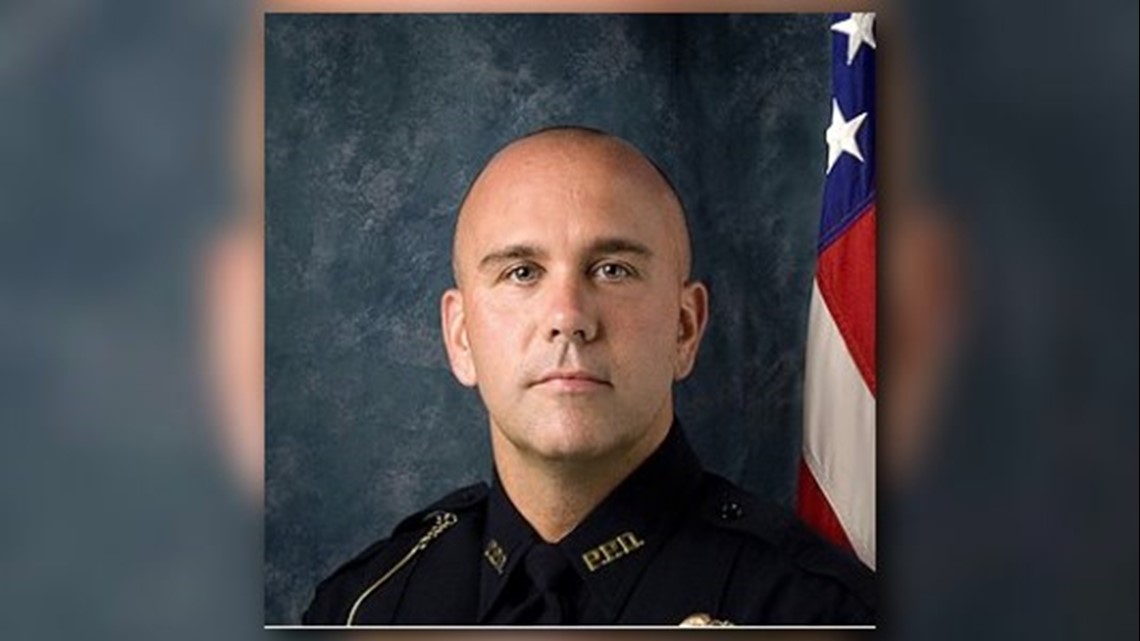 Sgt. Hargraves has worked for the Pullman Police Department for 19 years and has been a sergeant for 14 years.
"We stand here acknowledging there was a failure in our department and that our people need to be held to a higher standard of conduct due to the public's trust in us," Jenkins said.
After learning about the student's allegation, the Pullman and Washington State University Police departments immediately requested WSP begin a criminal investigation. It is best practice for law enforcement agencies to request an outside, independent agency to conduct any criminal investigation of any agency employee.
"The alleged criminal misconduct is completely unacceptable behavior for a Pullman Police Officer," Jenkins said. "We place a high value on the community's trust, and we will continue to work every day to earn and maintain that trust. Our staff are dedicated to the welfare and safety of our community and perform their duties every day with distinction and professionalism. We thank Washington State Patrol Chief Batiste and his staff for their assistance in conducting the criminal investigation."
The Pullman Police Department is also conducting an internal administrative investigation to determine whether Sgt. Hargraves violated any rules of conduct, policies or procedures required of all Pullman Police Officers It is standard procedure to initiate an internal investigation only after the criminal investigation has been completed, so as not to interfere with the criminal investigation.
Jenkins said he and his department are in shock.
"Honestly, I felt betrayed. We have a lot of employees that are completely invested in this department and community. To have someone that's representing us to do something that's completely against everything we believe in is very disheartening. I was very disappointed. That's an understatement," Jenkins added.