COEUR D'ALENE, Idaho — Police released photos Friday of a suspect they believe intentionally set a fire at Hudson's Hamburgers in Downtown Coeur d'Alene.
Coeur d'Alene Fire and Police Departments responded to a fire at the restaurant located at 207 E. Sherman Ave. at about 6:30 a.m. on Tuesday. Sherman Avenue was closed from Second to Third Streets as the fire department investigated smoke in the building.
Fire officials told KREM that the small fire was contained to the back storeroom.
Once the fire was extinguished, officers on scene found evidence of burglary and arson inside the building, police said.
Detectives located surveillance video of the suspect, who was seen in the area of the business during the late evening hours of Aug. 24 and into the early morning of Aug. 25 before the fire was reported, according to a press release from Coeur d'Alene Police.
The suspect was also seen multiple times throughout the night walking between Second Street and Fourth Street and Front Avenue to Indiana Avenue, the press release says.
Police said the suspect altered his appearance three times throughout the night with the exception of his boots and pants. He was also wearing a light colored mask over the lower portion of his face.
PHOTOS: Suspect in Hudson's Hamburgers arson and burglary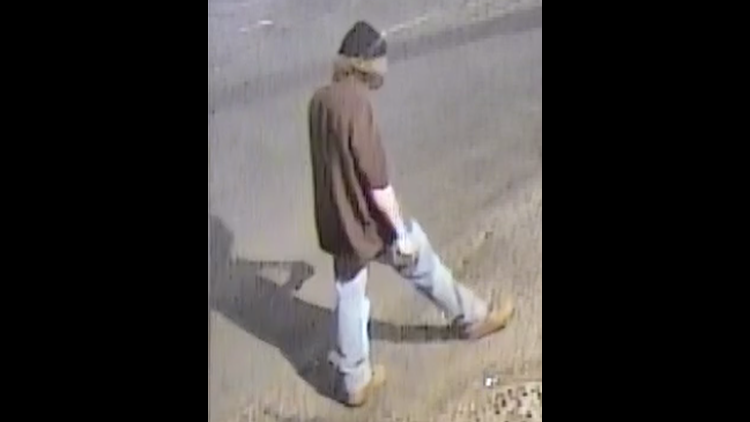 Anyone who may have seen the suspect in the area is asked to contact the Coeur d'Alene Police Department at (208) 769-2320 or policetips@cdaid.org, and reference Case No. 20C36030.