AUSTIN, Texas — A man accused of attempted abduction in Austin could possibly be linked to a similar case in San Antonio, police say.
Officials said the suspect approached the woman and asked her if her name was Marie. When she told him that was not her name, the man reportedly tried to grab her hand and force her into a vehicle. She was able to get free and ran into the store.
Police said he fled the scene in four-door BMW with a sunroof.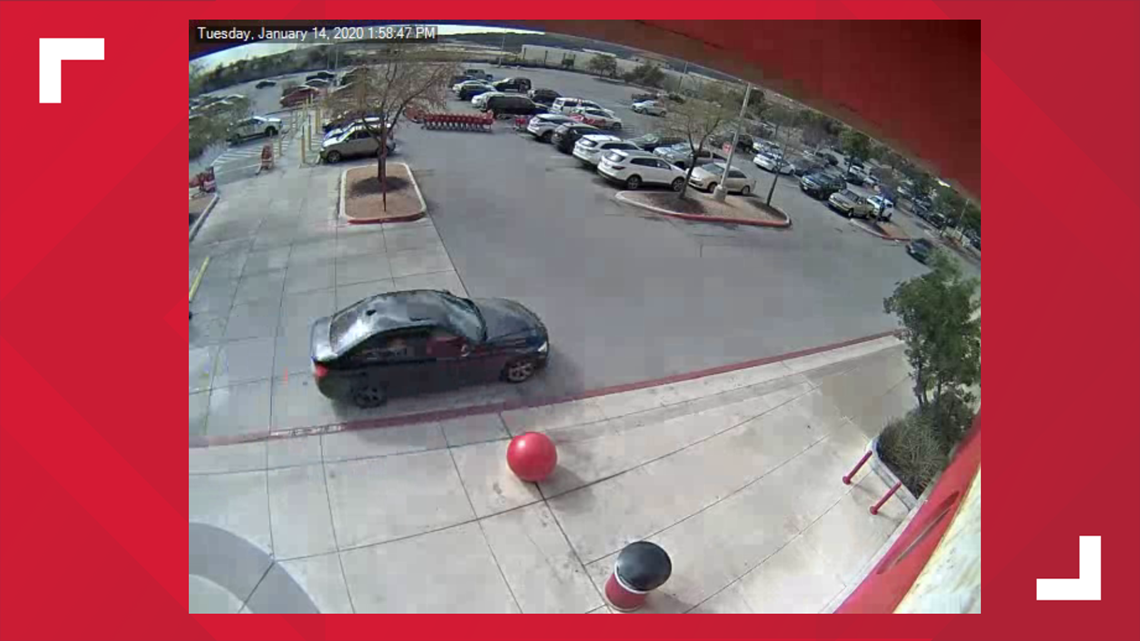 Meanwhile, Austin police said they wanted to give a local woman "some kudos" for fighting back when a man tried to abduct her while she was jogging in southwest Austin near the Circle C neighborhood Friday morning.
The Austin Police Department is still actively searching for the man who took off in a car after the attempted abduction. A composite sketch of the suspect can be seen below.

"This is my stomping ground," explained Ashley Cuellar. "I've never felt like I needed to carry a weapon and protect myself, but now I have to carry something."
Cuellar has been running along Escarpment for a decade and was shocked to hear about the attempted abduction.
"I've gone on a run at 11 at night and felt safe and fine and not scared at all," Cuellar said.
According to police, the woman was running southbound on Escarpment Boulevard at around 5 a.m. when she noticed a dark-colored car pull up beside her. That's when police said the driver got out and began talking to her before trying to pull her into his car.
The woman reportedly fought him off. At a press conference later in the day on Friday, a reporter asked a police sergeant whether she had a weapon.
"She just resisted the individual and she put up a fight," the sergeant said.
During the struggle, police said the suspect noticed a different car heading northbound on the road and stopped what he was doing. He then took off in his car, police said.
The jogger flagged down the driver of the other car. Police said that the driver decided to chase the suspect before the suspect started to drive erratically and got away. The suspect's vehicle, which was described by police only as an "automobile," was last seen heading westbound on U.S. Highway 290.
Roxana Flores is the leader of Rise and Run South Austin running group, which is a great way to have someone watch your back while you run.
"There is somebody always looking out for you," Flores said. "You are running in number and you're not running by yourself."
She added, "We have a run leader and their responsibility is to make sure everybody comes back."
As for night runners like Cuellar, investing in some protection is the way to go.
"There's little things you can carry on your arm that has a knife thing attached to it, or I can get a little knife and buy it from Academy and put it in my sock or something," explained Cuellar.
She says she will continue to run in the area.
As for the suspect, police said he is 5 feet, 7 inches tall and is about 50 years old. Police said the man was speaking with an accent and was described as Middle Eastern. He has black hair that is shorter on the sides and longer on the top.
"I want to acknowledge and give the victim some kudos for fighting back and I would also like to thank the driver – the passerby – for getting involved," the sergeant said at the press conference.
If you have any information or video of the incident, police ask you to call 512-974-5250. Police hope that neighbors in the area of the incident with surveillance video will come forward to help with the investigation.
Both police departments have been in contact with each other regarding these cases.