BOISE — When Cathy Lynch brought her preemie home, she had no idea what the future would hold. 24 years later, that once tiny girl is doing things her mom never thought possible.
"I weighed 1 pound, 8 ounces and I had to stay in the hospital for 72 days," Courtney Lynch said.
Born as St. Luke's Medical Center in Boise, Courtney had a stroke in utero, and was missing a large part of her brain. Doctors told her parents that she might not be able to walk or talk.
"Our prognosis was not good," Cathy said. "It was very scary to see a 1 pound baby in NICU."
But the tiny baby grew into a strong and determined little girl, who wanted to do everything on her own.
"She had that inside of her, that drive that made her do it," Cathy said of her daughter.
Courtney graduated from Centennial High School in 2012.
"I was in special education and also included in the regular classroom," she said. "I'm so thankful for all the teachers who helped me along the way."
Now, Courtney lives in her own apartment, has a job, and spends a lot of her free time volunteering.
Seven years ago, a shy teenager to struggled to walk, Courtney decided to try running track in the Idaho Special Olympics.
"When I first started doing it, I was only walking the track, then I started to run and now I'm running the 200-meter dash," she said.
Cathy says her daughter took to the track immediately.
"She absolutely loved it, she felt like she belonged," her mom said. "She has just taken off from there."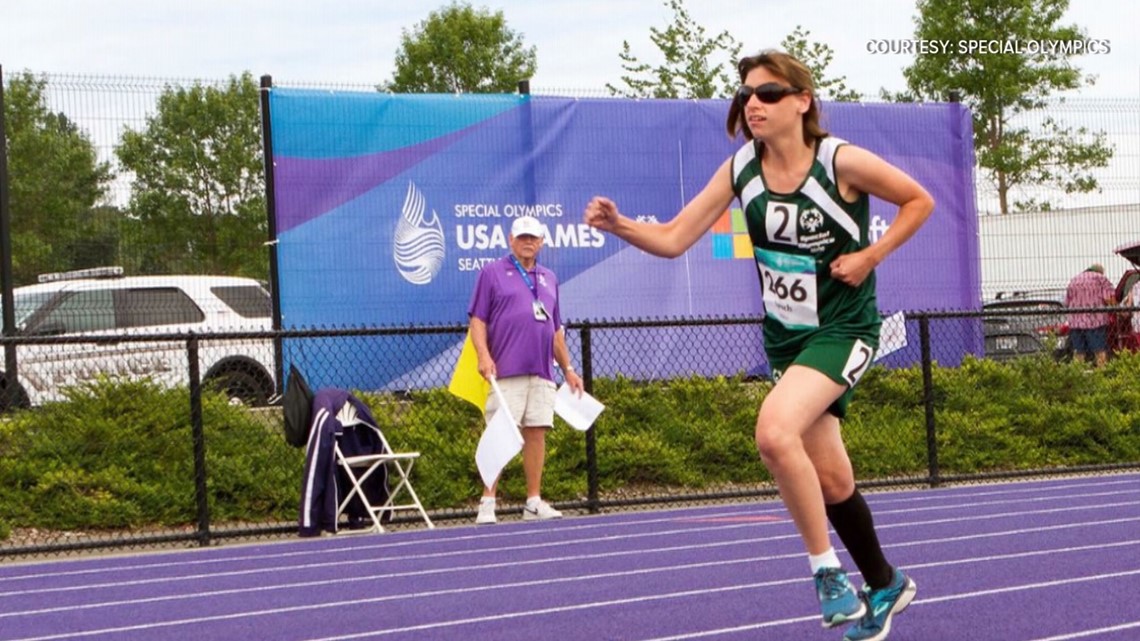 Courtney's skill on the track really came to fruition this year. She collected gold in the 200-meters, then she was picked to attend the 2019 Special Olympics USA Games, held in Seattle this summer.
It was an incredible experience from start to finish.
It was awe inspiring to see all the athletes at the opening ceremony," she said. "It was just moving."
When it came time for competition, Courtney was ready. She beat competitors from across the country to win the silver medal in the race.
"[It's] amazing because I never thought I could go to nationals and get a medal," she said.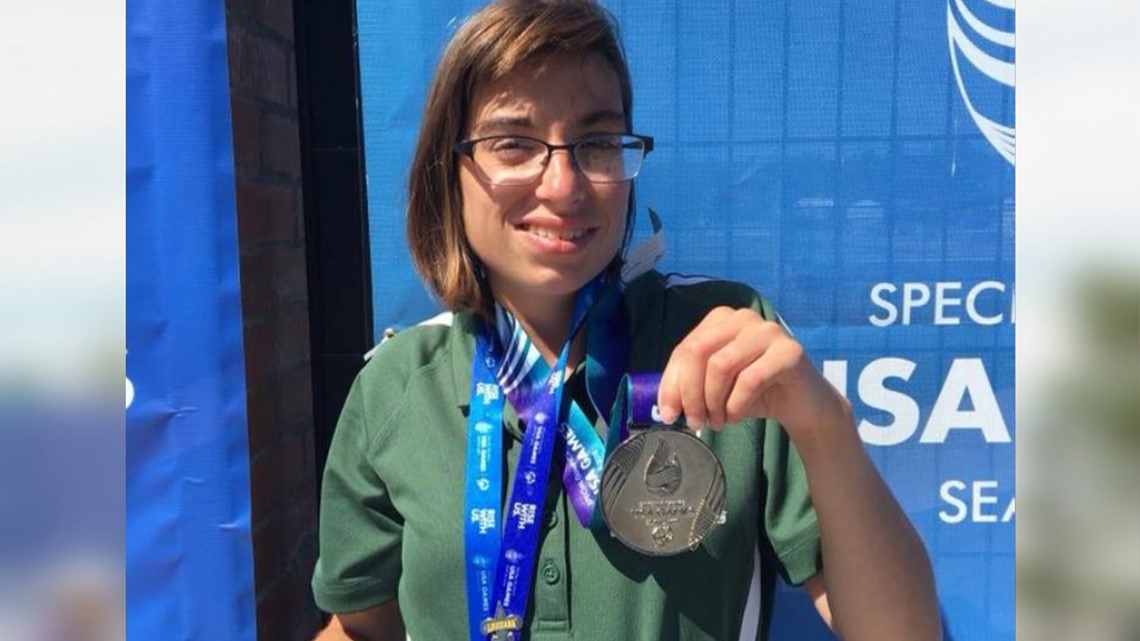 Courtney already has her sights set on competing next year, and plans to run the 400-meter dash.
Her message to others is simple.
"Just don't give up, because even though it's hard, don't give up," she said.