SPOKANE, Wash. — Spokane Public Schools (SPS) will discuss and possibly vote on a new proposed name for the downtown Spokane stadium that is under construction.
The Spokane Public Facilities District (SPFD) presented the school board with a few options.
For the stadium name and sponsorship, the proposal is to call the facility, "The North Bank Stadium Presented by the Kalispel Tribe of Indians."
As for the field, SPFD sent to the school board the options of "Northern Quest Field" or "Kalispel Field."
In its agenda for tonight's meeting, SPS raised a few items to consider before approving the name.
First, SPS made it clear in its naming guidelines that the stadium "must feature Spokane as the main identifier." The name North Bank Stadium does not include the name Spokane.
The SPFD Board said in a letter to SPS that "North Bank is a reasonable substitution for the word "Spokane" as it is a nod to the importance the North Bank neighborhood plays in the economic development of Spokane."
Second, SPS raised questions about the use of the words "Presented by." SPS states "Presented by" can connotate ownership where "Powered by" is associated with sponsorship.
SPS also states that the option to name the Field separately from the Stadium was not included in earlier criteria. SPS said there are questions about how the facility would be marketed with two different names.
Finally, the district raises the consideration of "Tribal Consultation." In its original naming guidelines, SPS stated, "If the Stadium name is associated with a specific Native American Tribe, the PFD will provide a consultative call to other regional tribes (Kalispel, Colville & Spokane) notifying them of such plan and sponsorship name."
At tonight's board meeting, the school board has a few options when it comes to the naming rights proposal:
Approve stadium name and sponsorship as proposed by SPFD, selecting either Northern Quest or Kalispel Field
Suggest other stadium names and sponsorship options and provide them to SPFD
Further discussion and deliberations
Joe Albi recognition
Spokane Public Schools is also sharing more details about its plans to recognize Joe Albi at the new stadium.
Plans include a 'Joe Albi Plaza' that will lead up to the entry of the new stadium. The plaza will include a plaque and statue of Joe Albi (Joe Fan), which was previously located at Joe Albi Stadium.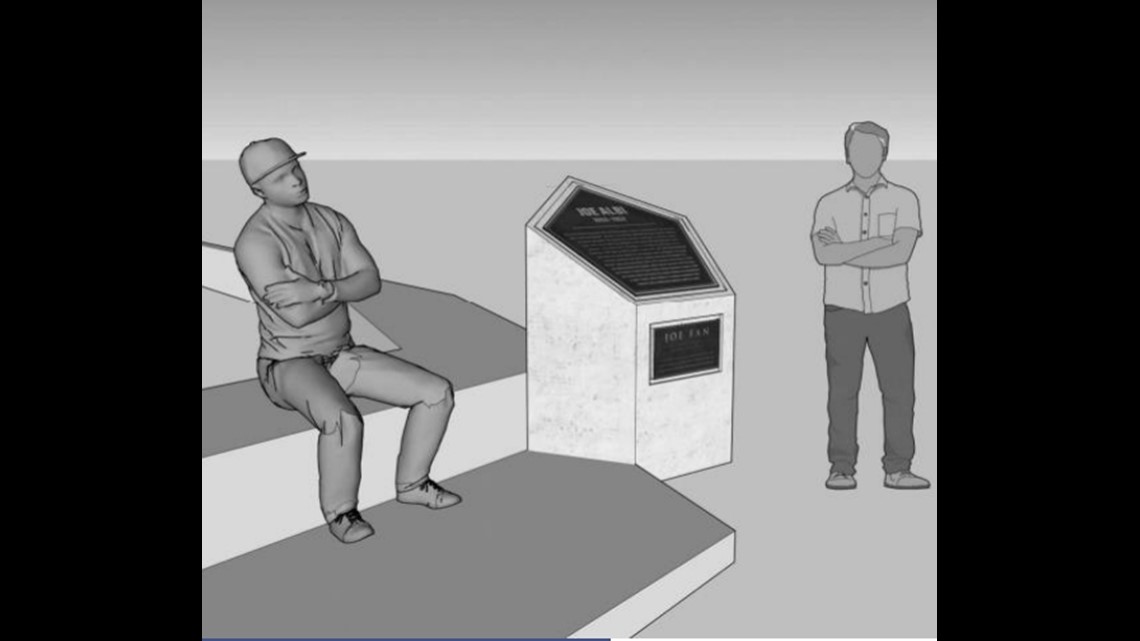 SPS has also asked the City of Spokane to rename a section of Dean Street as Joe Albi Way. The name change would stretch between Washington and Howard Streets next to the stadium.
Albi was a Spokane civic leader who helped expand sports in the city. The new downtown stadium will replace Joe Albi stadium which was named after the Spokane leader.
HOW TO ADD THE KREM+ APP TO YOUR STREAMING DEVICE
ROKU: add the channel from the ROKU store or by searching for KREM in the Channel Store.