Jami Main knew this secret before it was out.
"I'm from here, born in the big blue hospital," Main said.
Her boyfriend, Aron Fairbanks, moved to Coeur d'Alene just before his freshman year of high school. The couple has been together for a few years now and, when KREM first met them in June, they were living in a house that had been in Main's family for decades.
"This is my family home, my grandpa's home. He passed away a few months ago, and it was just an empty home," said Main during an interview with KREM in June. "It kind of worked out because our lease was up here soon, too. So, my family was like, 'Oh, why don't you just stay here until we're ready to sell it."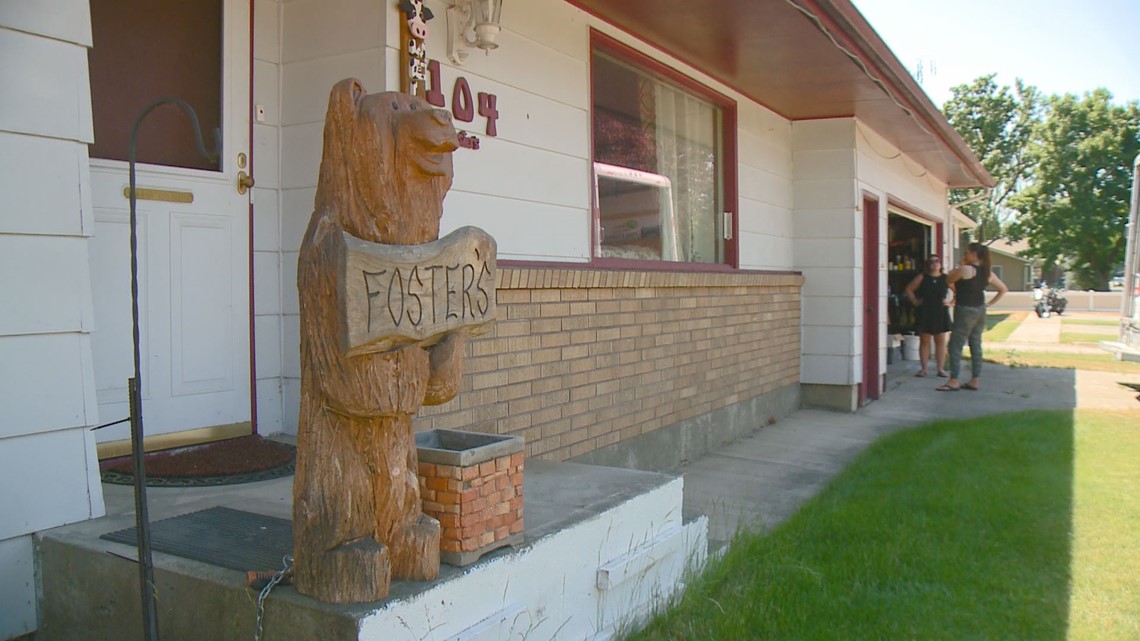 Attempting to buy a home in Coeur d'Alene
Main and Fairbanks wanted to put roots down in Coeur d'Alene.
"We were going to raise our family here and then travel to get that adventure," Main said. "That way, we still had our home and we were by our family."
When the COVID-19 pandemic hit, the couple faced tough times like so many others. It seemed to them to start a domino effect – as the impact of the pandemic on their jobs turned out to stall their dreams of owning a home in Coeur d'Alene.
"Once everything started to shut down, we lost hours," said Fairbanks, who worked in the restaurant industry. "We lost how much we qualified for. Even though the prices were available in our range, we lost that range because of that."
On top of their buying power dropping due to the loss of work hours, the housing market also started taking off at a meteoric rate. This caused them to be priced out of the market, like so many other hopeful buyers in Kootenai County.
"We were hoping to find a place and have a home," Fairbanks said. "With everything going on, it just more and more made it seem like it wasn't going to be able to make it happen."
Quest for a home takes couple across the country
Main and Fairbanks made a difficult choice to leave the city where they dreamed of building their lives. They took a trip over the summer to visit a new city.
Main originally wanted to move to South Carolina when she and Fairbanks decided to look elsewhere in the country to find a home. However, Main found out a friend from high school lived in Charlotte, North Carolina.
"It turns out my high school best friend lives down there," Main said. "So, we reached out, I was like, 'How do you feel about it?' He's like, 'I love it. You have to move.' So, here we are."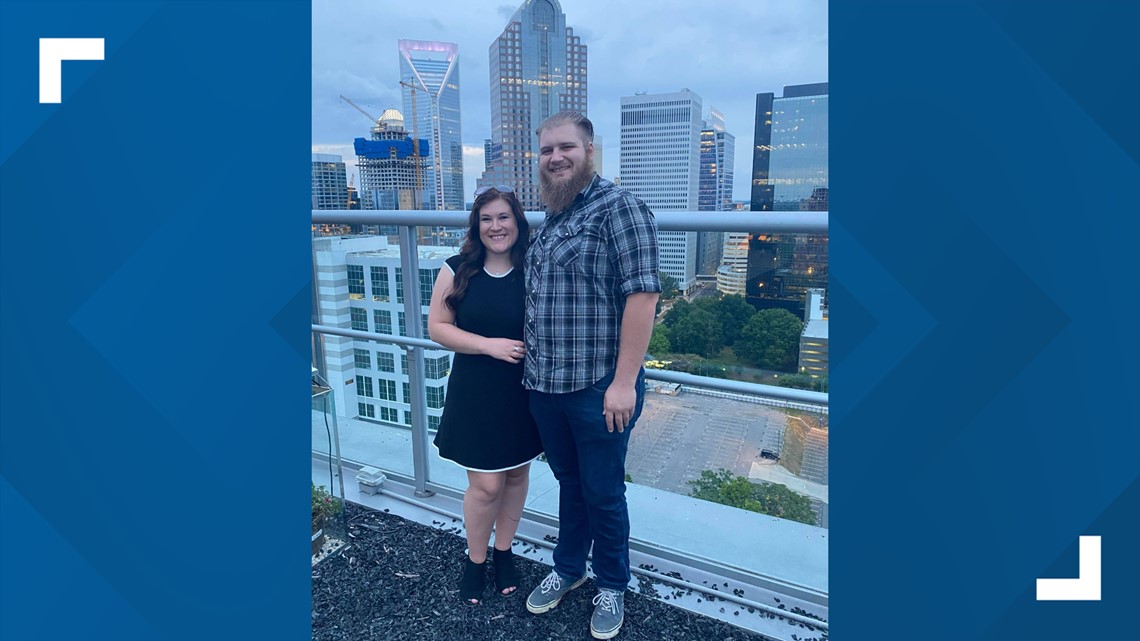 She gave Charlotte a chance on her and Fairbanks' trip. The couple quickly fell in love with the city, as it checked all the boxes for their future plans.
"Kind of the American dream," Fairbanks said of what they were looking for in their move. "[We were] really just looking to own a house … and we feel like we're going to actually get somewhere in life. Here, I feel like that couldn't really come to fruition unless I found some kind of job making twice as much as I am now. I'm making no real low amount or anything like that, but it still wasn't enough to really get us anywhere other than staying steady with where we were."
In July, KREM documented their journey as they packed up their lives on moved across the country to Charlotte, in search of jobs and a house.
Couple misses Coeur d'Alene but feels they made the right decision
It's been about three months, and Main and Fairbanks think they made the right choice.
"I really like it. We have a lot of fun down here, and we're finally getting settled and got some good jobs going, so it's going good so far," Main said.
They found an apartment with affordable rent. They also were both able to get jobs quickly and save money.
"It seems like a lot of companies started really, like decent livable wage, especially for entry level," Main said. "We both found something. I found something in the same line of work where I'm making more money by doing the same thing."
"I went from restaurants to construction simply because I was tired of working the night shifts at restaurants. Going in or getting out at 1 a.m.," Fairbanks said. "I found something that ends up being a lot higher than what I was originally thinking. It's comparable to what I was doing when I was in Coeur d'Alene, but it seems to be getting a little bit further than what I was at."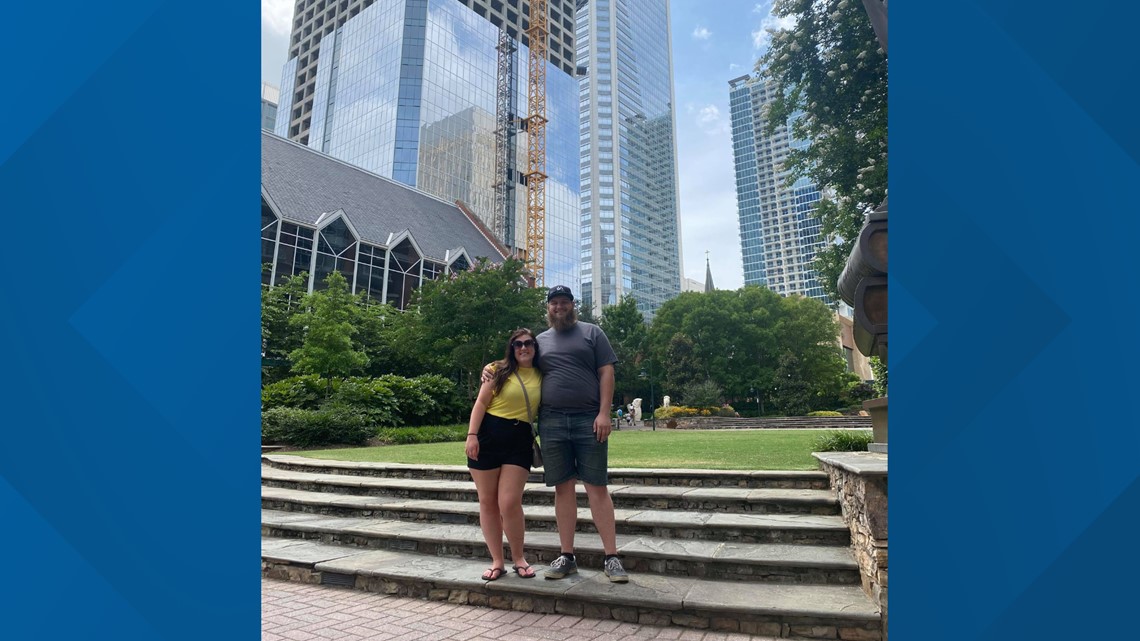 Main and Fairbanks are starting to think that dream of home ownership could be a reality in Charlotte. A reality that wasn't possible in Coeur d'Alene.
"The price here and the price there, there's definitely a large difference in what you were getting," Fairbanks said. "From what we're trying to get working with a realtor up there [in Coeur d'Alene], it was very small, whereas compared to here, we would be able to get, for the same price, a couple of bedrooms and likely more space."
The numbers back them up. According to Realtor.com, the median listing price for a home in Coeur d'Alene in September was $749,500. According to the latest data from the Bureau of Labor Statistics, the average hourly wage in Coeur d'Alene is $17.30 - meaning that before tax, they would make $2,768 a month. Even if an average worker made a high down payment of 20 percent, Realtor.com estimates the average monthly house payment would be $3,454 a month, almost $700 dollars more than the average worker's monthly take home.
Over in Charlotte, the average worker makes $19.91 cents an hour - or about $3,185 before tax. The average home in Charlotte is listed at $389,500, according to Realtor.com. Realtor.com also estimated the average mortgage payment with a 20 percent down payment at just $1,834 dollars a month in Charlotte, only 58 percent of the average worker's pre-tax take home.

Just because they have better jobs and home in Charlotte are cheaper doesn't mean they don't miss Coeur d'Alene.
"I miss being around my family and I miss Coeur d'Alene because of all the seasons," Main said.
But with a better chance at finding a home, and jobs that can support them if they start a family, the couple feels they made the right decision.
"This move has made me a believer, for sure, about moving. Especially as I've literally never lived outside of the Coeur d'Alene and Post Falls area. So, that was like a really big step for me and it's kind of hard at first for someone like me, but I highly encourage it," Main said.
This story is part of KREM 2's Boomtown Week. Watch stories about the impacts of growth in Spokane and North Idaho all week long from Monday, Nov. 8 through Friday, Nov. 12.