BOISE, Idaho — Are you looking for plants that are beautiful and easy to grow? According to KTVB Garden Master Jim Duthie, you may want to try succulents.
Succulents come in all kinds of unique and interesting shapes and textures, and they are nearly indestructible.
May has been declared as Idaho Horticulture Month, and so the You Can Grow It team has been visiting several garden centers, nurseries and growing concerns to get an idea about what they focus on. This week, Duthie went to Svedin's Nursery to talk about succulents.
Steve Svedin grows a large collection of various succulents and cactus at his nursery. He joked his favorite succulents are "the ones that bloom."
"This table, I call it the mama table," Svedin said. "This one has the plants that grow so slow that they're hard to propagate, or have spectacular flowers. My own personal collection, more or less."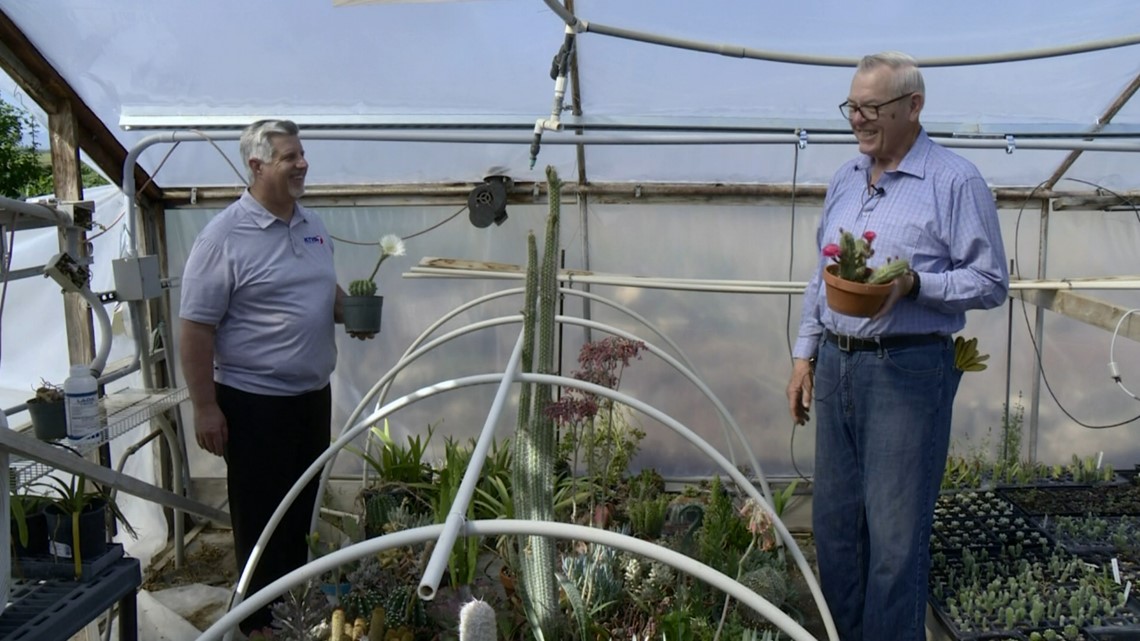 Succulents are any plants with thick, fleshy leaves, in which they store water and nutrients in order to survive in very dry climates.
All cactus are succulents, but not all succulents are cactus. One cactus with an interesting look with fuzzy white hair is called an 'old man cactus.'
The old man cactus, for what it's worth, that's it's own hair. It doesn't go bald.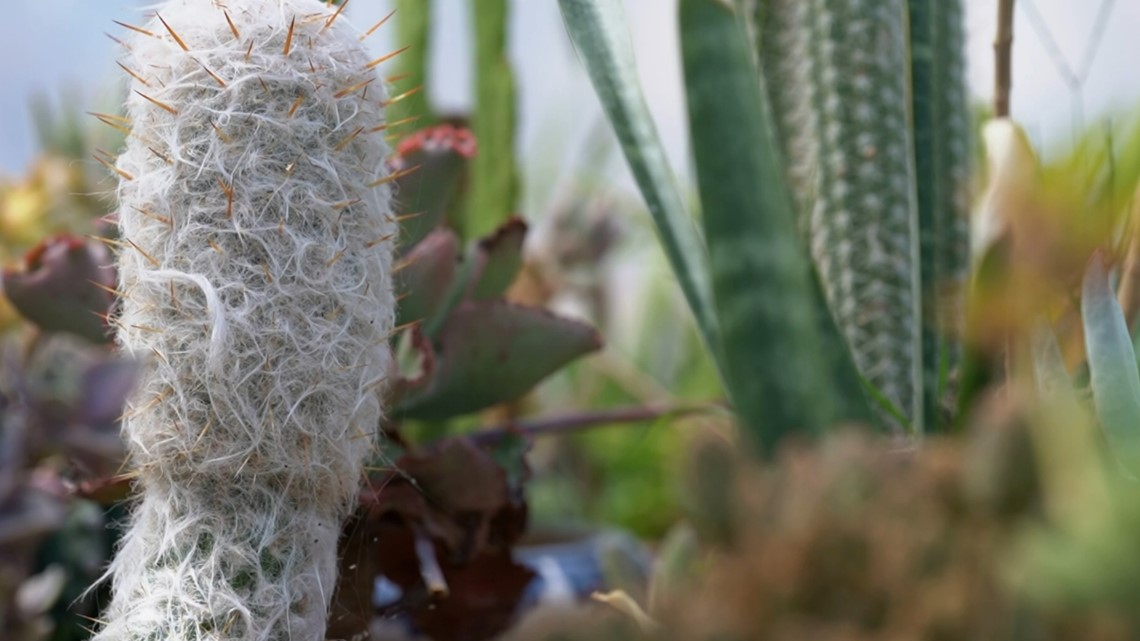 One that looks like cauliflower is actually called the 'brain cactus,' for good reason. Cactus have thorns or spines, while most other succulents are soft and fleshy, like a propeller plant.
"If you look at this one here, that has propeller-looking leaves on it, it looks like a propeller blade on an airplane," Svedin said.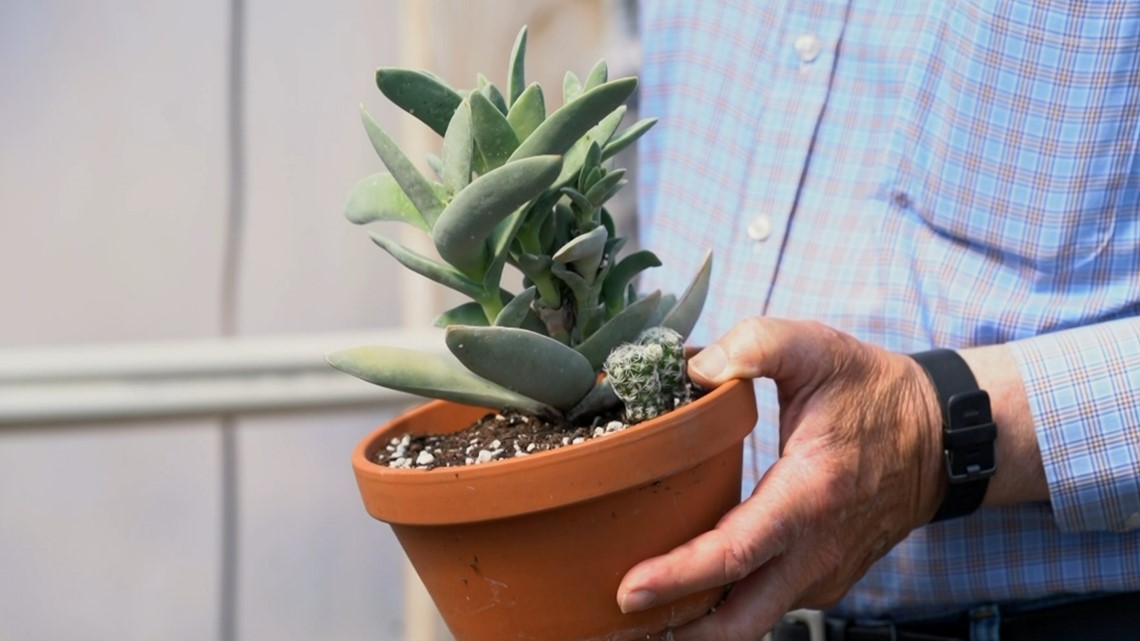 To grow succulents successfully, gardeners should remember two things: plenty of sunlight, and a thorough watering once a week, but not too much. Succulents won't tolerate overwatering.
"Once a week is my rule, and I tell people that when they buy a cactus or a succulent, water it once a week thoroughly," Svedin said.
Most succulents won't tolerate freezing temperatures either, but there are some that can survive Idaho winters. One variety that can survive is sedum, it's hardy enough to withstand the cold and in the summer, it produces lots of flowers and spread out as a ground cover.
"Now this is a, what we call 'jelly beans' or 'pork and beans.' It has a nice interesting yellow flower, that would contrast with the pink flowers that most of the ground covers have," Svedin said.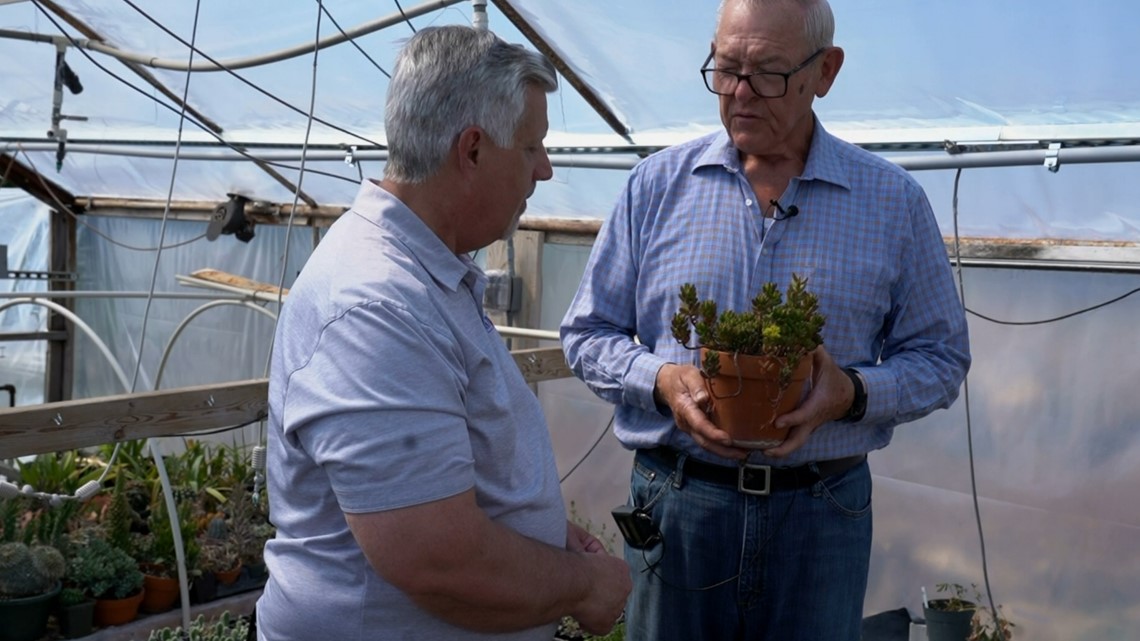 The jade plant is another easy-to-grow succulent for beginners. It's even used in bonsai displays, where it can grow several feet tall with a thick trunk.
"We're used to little tiny plants that you have in a 6-inch pot, but they do well here and they're easy to grow," Svedin said.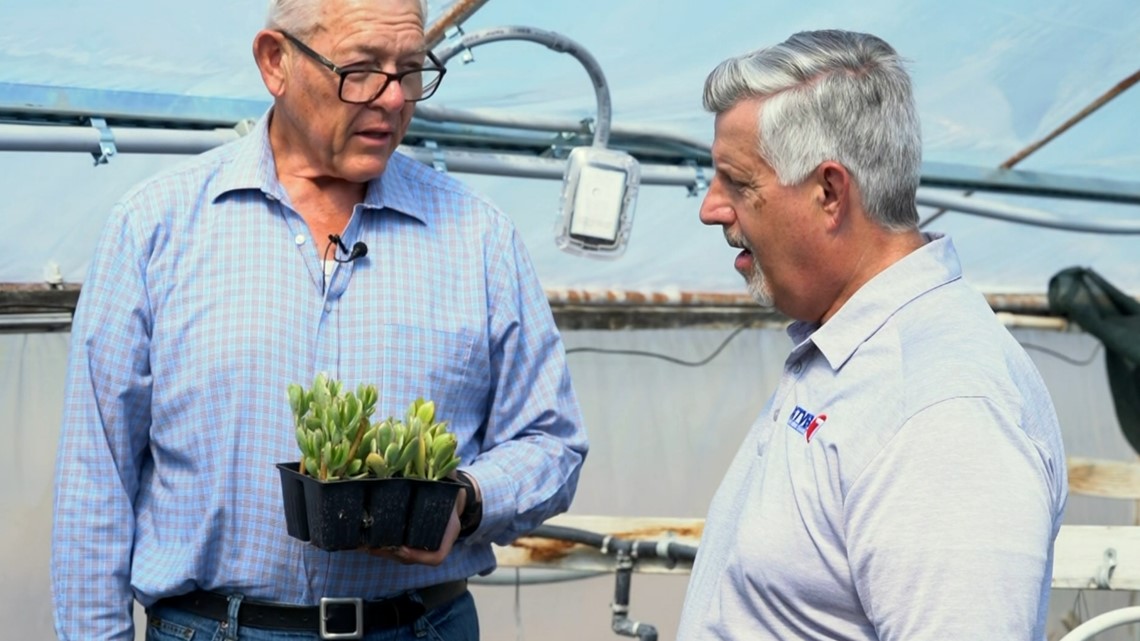 Combining a variety of succulents into a container makes a beautiful and interesting display.
"We'll have three or four different succulents, different shapes, different sizes, one tall, one short," Svedin said. "This might be one of the tall ones that we would put into the garden, because it gets tall as it grows, and then put something that will be a ground cover in that will grow over the edge of the pot and give it some character."
Svedin sells his succulents at the Nampa Farmers Market, as well as fresh herbs that he also grows at his nursery. You can check out his Facebook page at Svedin's Nursery.
For a list of several popular succulents with pictures and names, click here.