ATLANTA — Editor's Note: The video above is from when Chick-fil-A unveiled a new delivery robot.
Remember when Chick-fil-A and Popeyes battled it out to see who had a better chicken sandwich? Turns out Chick-fil-A might've been hiding their secret weapon the entire time.
The chicken chain's new Honey Pepper Pimento Sandwich was released in restaurants on Monday and has become a viral hit. It's a Southern take on its already massively popular Original Chicken Sandwich, with a kick of spice you can feel on your face when you open the box.
It's slathered in a thick spread of pimento cheese and the bun is covered by a honey glaze, ingredients rarely seen in the fast-food world. There are several pickled jalapeños on the bottom bun and the chicken breast itself has more kick to it than a regular sandwich would.
Honey Pepper Pimento Chicken Sandwich review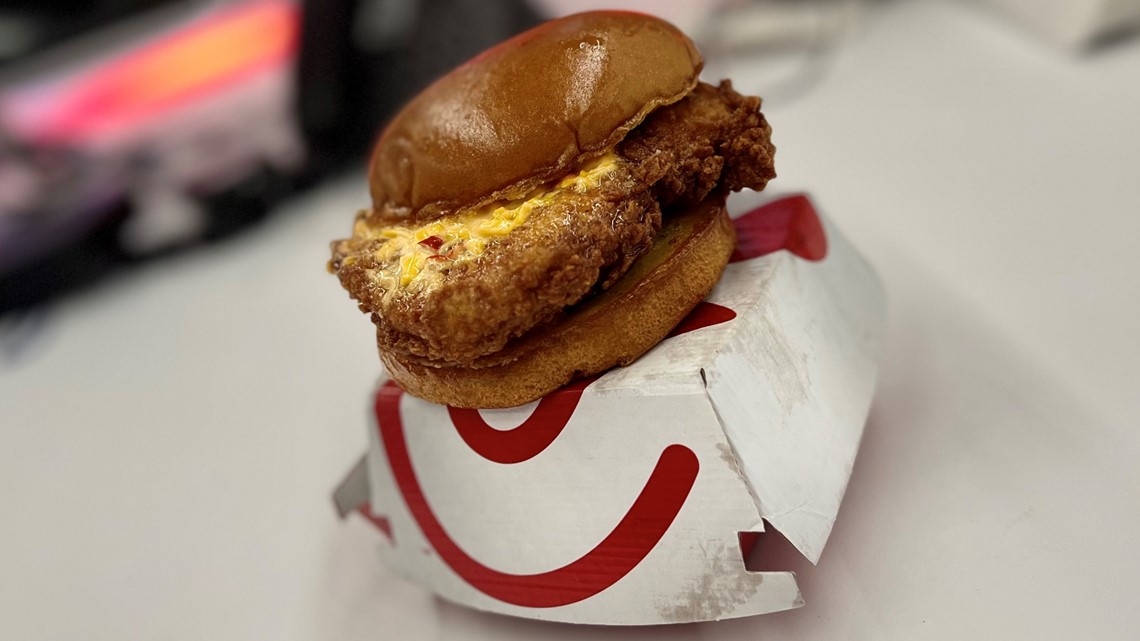 I pulled into the Chick-fil-A off Piedmont Road in Atlanta and ordered a large sandwich meal which ran me $12.39 (not sure if this price is fairly consistent across all Chick-fil-A locations or not). I got waffle fries and a drink, otherwise, the sandwich would have cost me $6.75 before tax.
The sandwich itself came in a paperboard box that you would see if you have ever ordered a deluxe chicken sandwich. After you open the box up, the sandwich is placed inside a parchment sleeve. This particular sandwich came with less pimento cheese than I have seen from people who have been posting their sandwiches on social media, but nonetheless, it may have been better to not be overwhelmed by the flavor.
The flavor is simply the most unique one I have ever had while at a fast-food restaurant. As a lover of pimento cheese myself, each bite got better and better. The chicken and jalapeños made it spicy enough to give it a kick, but the pimento cheese and the honey-glazed bun provided a sweetness. If you like spice, it'll satisfy your tastebuds and for those who don't-- it's not too much of a kick to turn you away.
The one thing I did notice is that it is much more filling than the original sandwich. I would rate it a 10/10 for anyone looking to try it.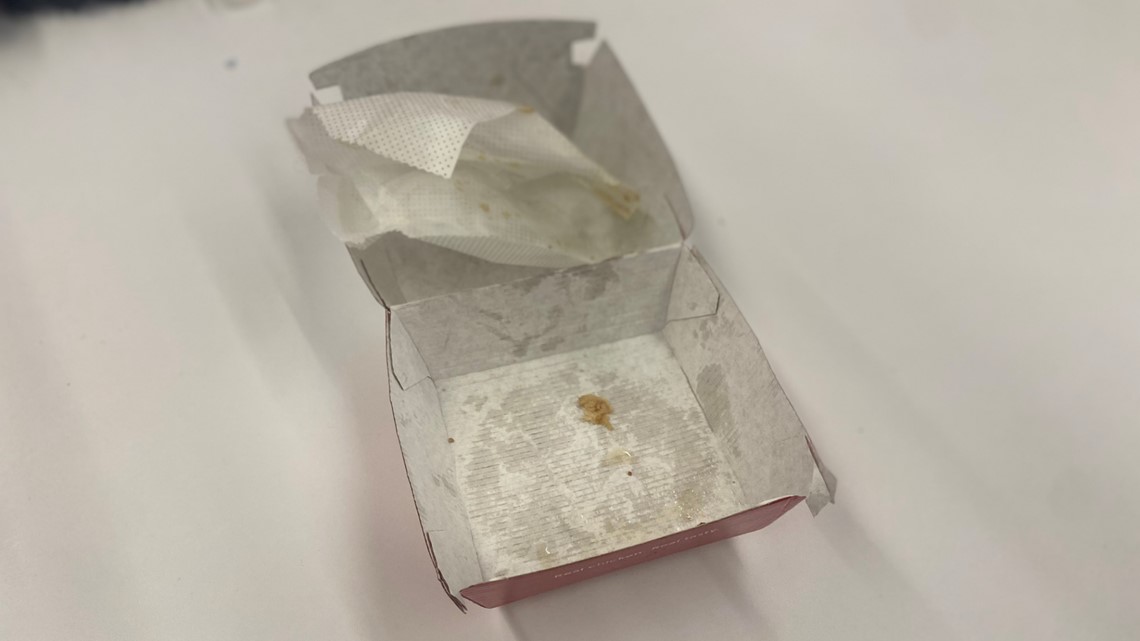 What the internet is saying about it
The internet is raving about the viral sandwich. Here are just a few of the reactions from those on X, formerly known as Twitter.
Dominique Newland, a reporter at 11Alive's sister station KVUE in Austin, also decided to try the brand new Caramel Crumble Milkshake as well. She gave both new menu items excellent scores.