Many of you have been drooling on social media over the arrival of Amy's Donuts in Spokane Valley. We are excited to tell you the time has finally come!
Amy's Donuts is holding its grand opening on Thursday, Nov. 1 from 5 a.m. to 12 a.m. These hours are the same every day.
The shop is located at 11519 E. Sprague Ave. near HuHot Mongolian Grill.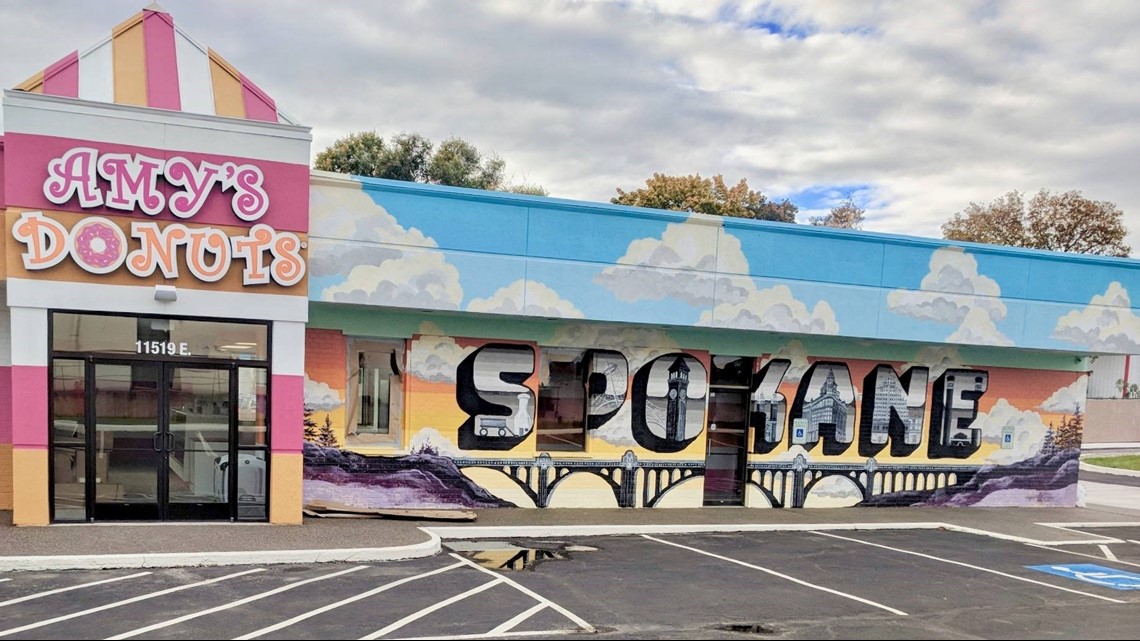 The shop serves up more than 120 creations, including donuts with cookies like Chips Ahoy and Nutter Butter, candy bars like Twix and Kit Kat, and cereals like Fruity Pebbles and Lucky Charms. Amy's even offers donuts smothered in bacon bits and cotton candy.
The Spokane Valley is the fifth shop in the country. The owner said Amy's also hopes to make its way to Coeur d'Alene in the next few years.
Freshness is the shop's specialty and donuts are made throughout the day. Donuts are not topped with cereal or filled until they are ordered.