SPOKANE, Wash. — A Spokane business specializing in the art of Christmas brought their talents to the Davenport Hotel for the holiday season.
Christmas Tree Elegance runs from November 27 to the weekend of December 8-9. And for the first time ever, Old World Christmas is adding their sparkle to the fundraiser supporting the Spokane Symphony.
The Spokane based ornament company decorated three trees in their display. Split between the trees are more than 300 ornaments.
POLL: Your perfect Christmas tree
Creative director Sooki Carrano called three the magic number for their first year.
"Us being an ornament company, it's just hard to just have one tree to give the full wow-factor," Carrano said.
Old World Christmas sales executive Carla Stevenson echoed Carrano and said Old World Christmas wanted to make a splash with their display and prizes.
"We wanted to make it look full and have as many ornaments on there as possible, for the sparkle," added Stevenson.
Go behind the scenes at the Spokane-based Christmas company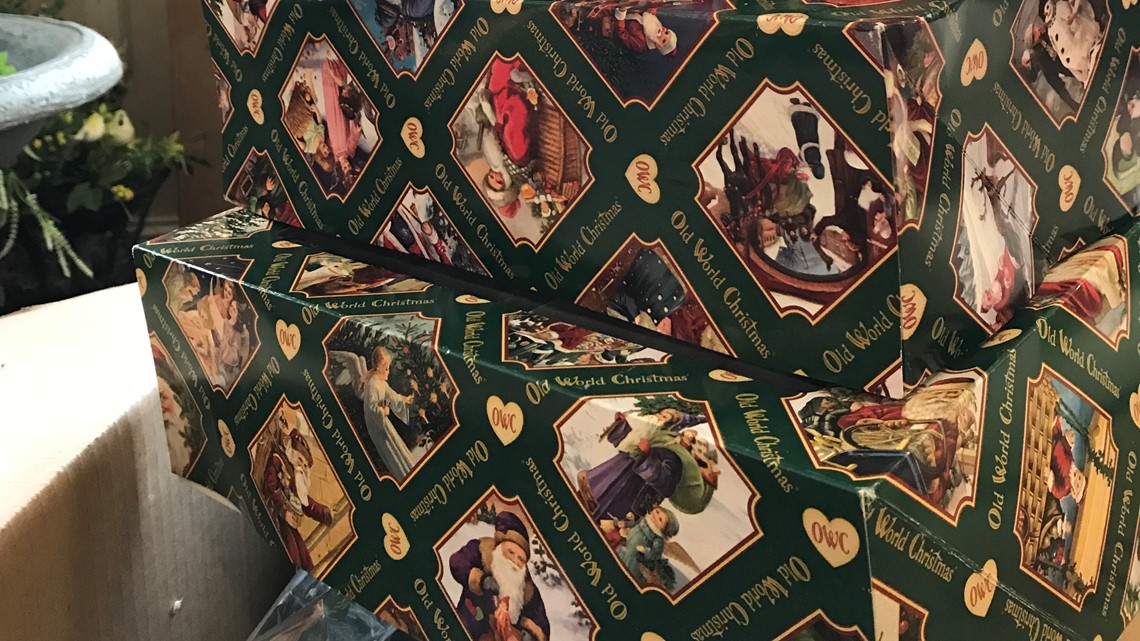 Christmas Tree Elegance has been built on wow-factor. In its 36th year, the event organizers hope to top the 2017 record of 357,000 raffle tickets. Each ticket cost a $1 and allows people a chance at winning a tree and it's more than $4,000 in prizes.
RELATED: Veteran designers stage early for Christmas Tree Elegance
Tree organizers from Old World Christmas gathered a bevy of prizes including a two-night stay at Hill's Resort, two bicycles, Spokane Indian's Box seats and a Steve Largent signed Seahawks helmet.
Old World Christmas signed onto the event in August giving them less time than most teams to pick a theme, find prizes and decorate. The addition to Christmas Tree Elegance was only one of the company's big changes in 2018. Old World Christmas also took their business online and began selling director to customers.