SNOHOMISH, Wash. — They're stunning in singles.
But by the thousands in this field in Snohomish, sunflowers truly shine.
Marv Thomas is the farmer who planted this field. He found the bright blooms attract people like they attract bees.
In fact, Marv got this important sunflower growing tip from a fellow farmer:
"Bob told me to hide 'em, so I did. I put all the corn by Highway 9 and we didn't have any problems at all. But as soon as these sunflowers crept above the corn, then we started having people drive in all the time, taking pictures."
Thomas Family Farm isn't hoarding all this gold: They're sharing this bounty at the Snohomish Sunflower Festival.
"I didn't realize how big of a craze the sunflowers were gonna be at all. I made an event on Facebook, and boom, all of a sudden 30 thousand people on the event list, and it was nuts," said Marv's son Jake, who works on the farm, along with the rest of the Thomas family.
During the festival, visitors can walk in this sunflower 'forest' and cut their own bunches of blooms.
Colors range from light yellow to dark brown, heights from 15 foot tall 'Grey Stripes' to a knee-high variety called 'Teddy Bear'. Fun fact - when a sunflower's bloom fades, you can etch a face on it with your fingers. There's even part of the field devoted to retired flowers with goofy grins carved on them.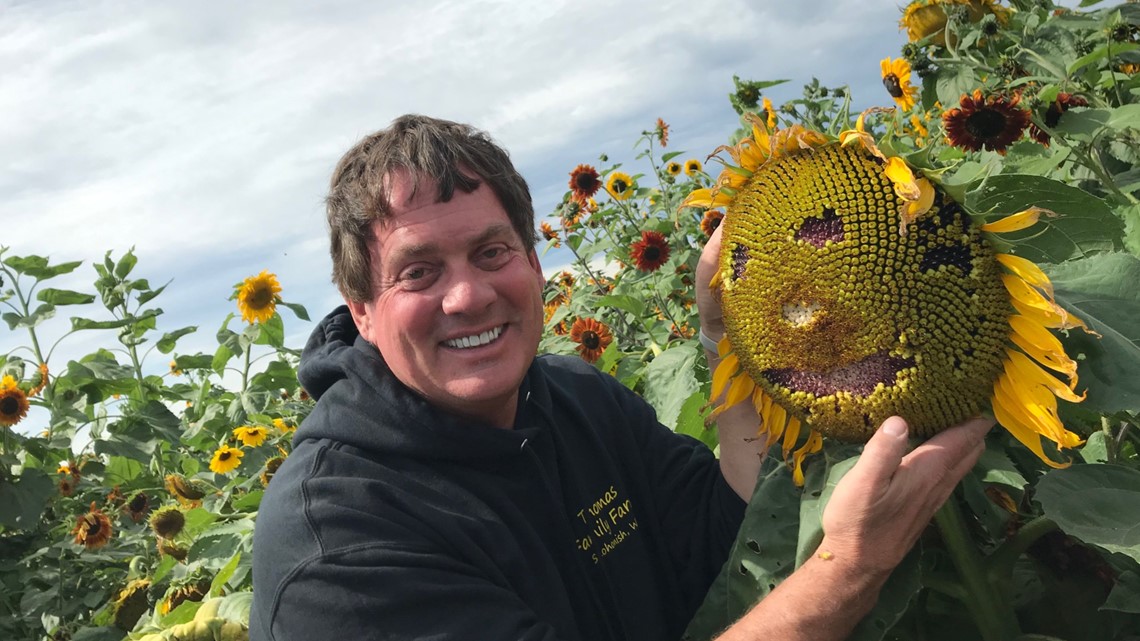 "It's our little small field of dreams here, if you grow it, they will come," said Marv.