According to Ephrata Police Confidential Secretary Heather Van Paepeghem, the department received a call around 9:20 a.m. about a cougar seen in the 200 block of D Street jumping a fence into a backyard.
Then, the big cat made its way to F Street where a homeowner had gone outside to see what all the commotion was in the area. Van Paepeghem said the feline tried to jump into a closed window and when that didn't work, it jumped through the homeowner's screen door to get inside.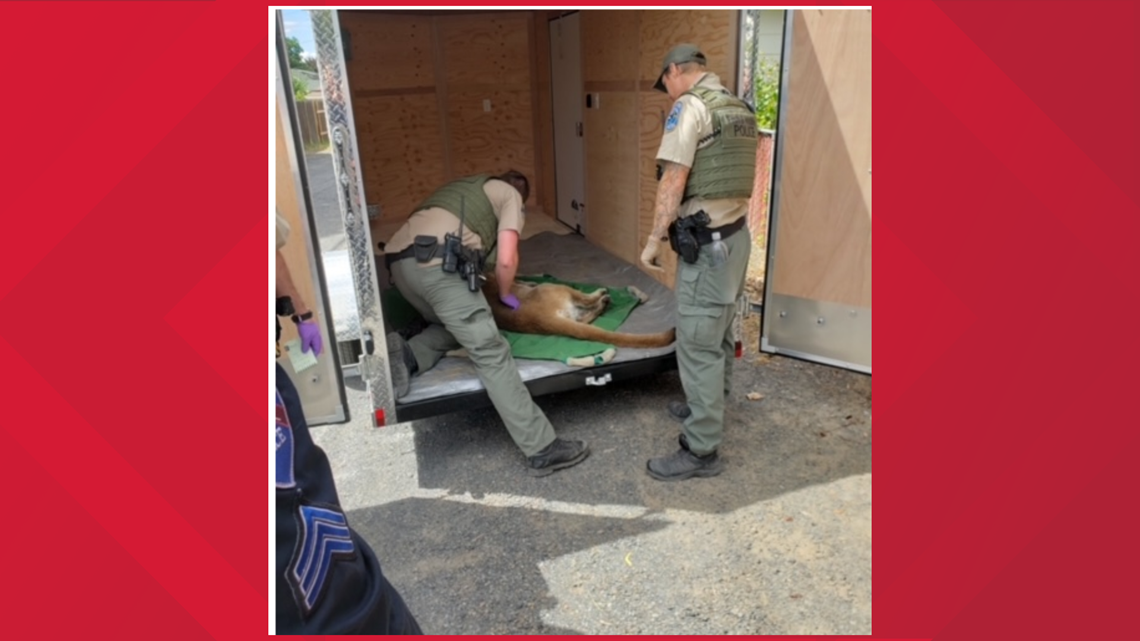 Van Paepeghem said the cat ended up in the kitchen where Ephrata police officer and the WDFW hit the cougar with a tranquilizer dart. After being hit, the cougar tried to go through the window and was hit with a second dart. The cougar then collapsed in the kitchen sink, Van Paepeghem said.
WDFW Communications Manager Staci Lehman said the cat is a healthy adult male and weighs between 130 and 150 pounds. She said the cougar was taken to a remote part of Douglas County where he will have a much better habitat.
Lehman said when they relocate animals like this cougar they try to scare the animal away so that it has a fear of humans. Wildlife officials will either have dogs chase it or bark at the animal, fire a gun in the area or shoot it with paint balls.