FRIENDSWOOD, Texas- Lila Garcia celebrated her 10th birthday Sunday.
"She asked for a Go-Pro, she asked for money and asked for clothes--the typical 10-year-old wish list," said Julie Garcia, Lila's mother.
In addition to her wish list, Lila wished for something else.
"I thought of 10 random acts of kindness and we did it the next day and it was really fun," Lila said.
Lila was inspired by a video she saw online a few years ago. On Sunday, she and her mom went around completing as many of these acts of kindness as they could, taking pictures along the way.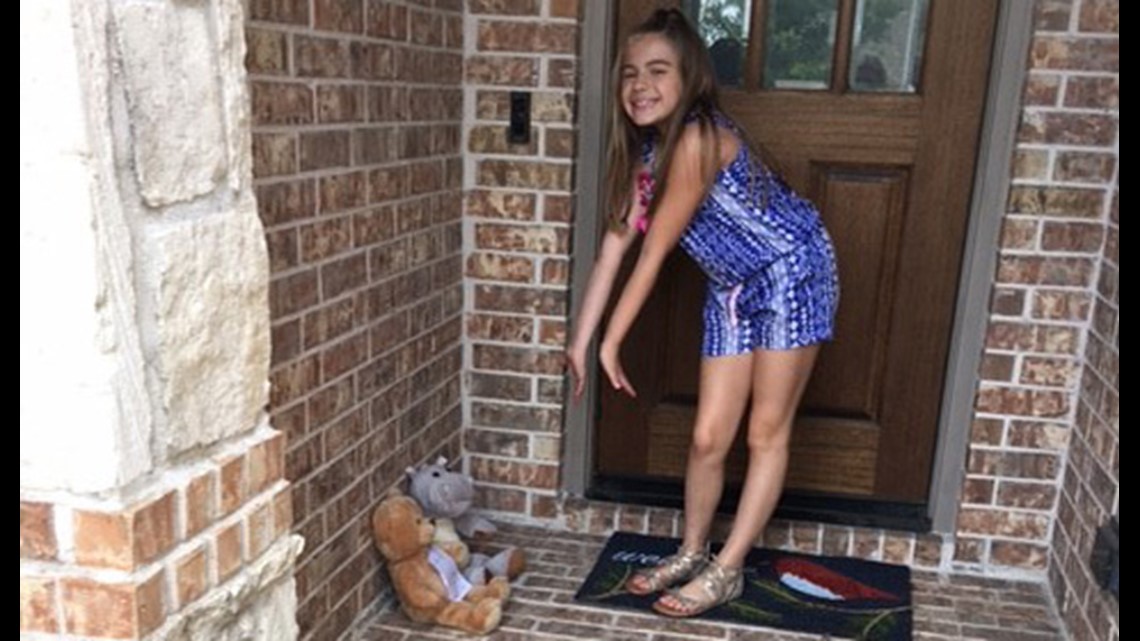 "We gave donuts to Friendswood police officers," Lila said. "We also left positive and happy notes on people's windshield wipers. I also paid for somebody's food. It's not always about getting presents, it's about giving presents."
Her mother Julie swears her 10-year-old did this unprompted.
"She just has that nurturing heart. If somebody is hurt, she's hurt. If somebody is crying, she's crying," she said. "Lila is just one of those very many special children who do want to take care of others and want to see the world be a better place with her big dreams, and I think it's nice to know there are a lot of kids out there like her."
On Monday she prepared for two of the acts she couldn't complete. She put stuffed animals into a box to bring to kids at Texas Children's Hospital and threw books into a different box to bring to her local library.
"I just think more and more people should do this and the world would just be a happier place," Lila said.
Lila also brought donated to folks working at Goodwill. Her mom believes she's going to do something to help people later in life.