ARLINGTON, Wash. — In the steady chatter of air traffic control at Arlington Municipal Airport, one voice is not like the others: teenager Ishitha Arekapudi.
The 16-year-old Inglemoor High School student is a certified glider pilot.
"You're free, you're controlling this whole thing by yourself, and it's just so peaceful and quiet," she said.
She earned her glider pilot license before she could legally drive.
"I finished driver's ed and everything - I just need to study to take it. But I was in the middle of doing my glider training and I was like, 'This is more important, I want to focus on this,'" Arekapudi said, laughing. "I can procrastinate driving for a while."
Her determination stood out to flight instructor and Alaska Airlines captain Lawrence Pavlinovic.
"Students like her make it easy for instructors like me. She's a certified glider pilot and she's earner that title," Pavlinovic said. "How many 16-year-old pilots are out there? Not a lot. And even fewer 16-year-old ladies."
Statistics show a massive gender divide in aviation. Women make up less than 10% of FAA certified pilots.
"We're the next generation of people to go to mars, we're the next generation of pilots, and there's already a piloting shortage. We need to be able to fix that," Arekapudi said.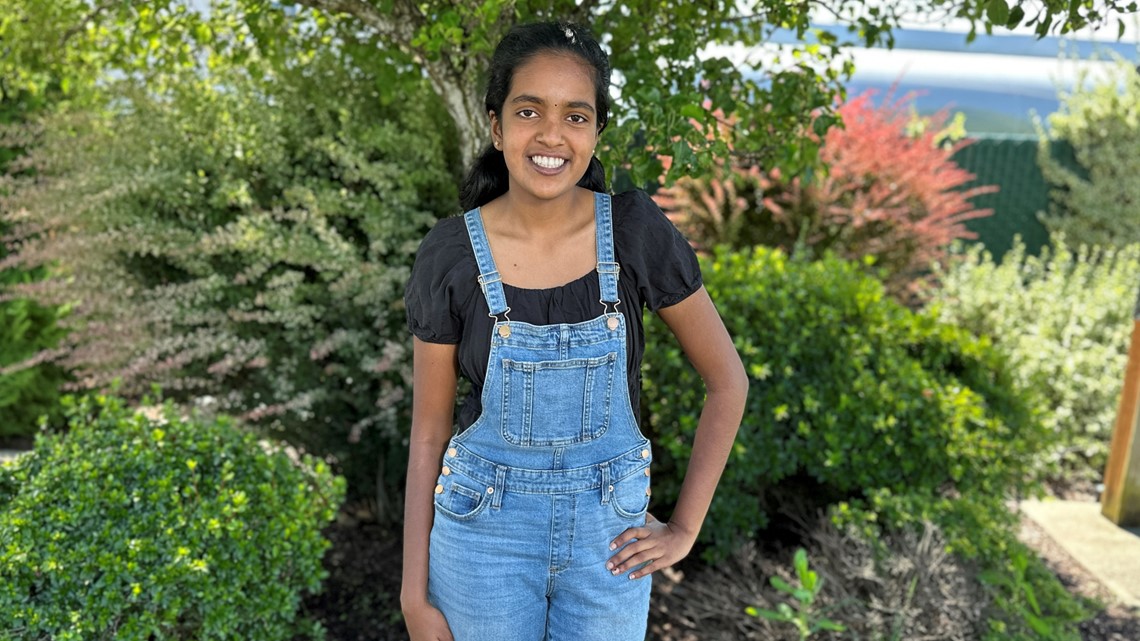 To that end, she's become something of an aviation evangelist. Arekapudi founded school and community outreach aviation clubs and serves as youth ambassador for the Experimental Aircraft Association.

"There is a lot of interest. Initially, I thought there would be a couple of people, they'd be kind of interested. But there is a lot of interest," Arekapudi said. "So it's been really inspiring to see how many other youth want to be part of this."
She hopes to make their journeys easier by sharing what she's learned about access and opportunities.
Arekapudi is a Red Tailed Hawks cadet. She learned how to fly with Evergreen Soaring - a non-profit club where instructors volunteer their time - and earned scholarships to help pay for the cost of flights.
"I don't think I could have done it without scholarships because it's expensive, especially for youth when you don't have a job, you don't have any way to pay for it," Arekapudisaid.
Pavlinovic hopes his volunteer work will encourage more young people to consider aviation as a career.
"It's really really important because it's a long swim to Hawaii and a long drive to New York," Pavlinovic said.
Arekapudi is now working towards her power plane license (allowing her to fly passengers in planes with engines,) but she has to turn 17 before she can take the test.
Ultimately, she hopes to become a medical astronaut and explore outer space. For now, the skies over Western Washington are her passion.
"This is what I want to do for the rest of my life. It just feels so normal and so what I should be doing," Arekapudi said.