SEATTLE — An artist who lost her vision credits Seattle Artist League with helping her regain some sight by staying focused on her creativity.
Kathy Paul was a longtime student of the art school, which offers an array of classes in drawing, painting and ceramics. Co-founder and instructor Ruthie V. is one of Paul's teachers.
"I thought she had a little something in her drawings, so every time I came around I'd kind of peek over her shoulder and check it out," Ruthie said. "And then one week, I came around and peeked up behind her and she wasn't drawing very well."
Ruthie didn't know it, but Paul's world had gone dark literally overnight.
"I woke up and there was like explosions, like fireworks," Paul said.
She'd had a stroke in one of her optic nerves. Six months later, the same thing happened in her other eye.
"After the second one I could barely see," Paul said. "I'd look at the table, and I knew there were things on that table but I couldn't tell what they were until I started touching them."
She could only make out high-contrast objects, and couldn't see color. It was a cruel reality for an observational artist, especially given her prognosis.
"They said that what I had, I wouldn't get better. But they were wrong," Paul said.
Paul defied the odds and continued her classes at SAL.

"She was declared legally blind. She could not see her way to find the door, but she called it her 'rehab,'" Ruthie said. "Not every drawing is perfect, but the process she's developed over time is exquisite."
As weeks passed, Paul's new perspective became more clear in her sketches. Ruthie and school co-founder Lendy Hensley helped her with transportation, gave her free classes and held a one-woman art show where Paul sold more than a dozen pieces.
And the more art she created, Paul said the more vision she regained.

Colors are now coming back, and she can make out shapes.
"Without the school I don't think I could have made it, or be able to see as much as I do now," Paul said.
She also sees herself differently.
"[I'm] grounded in myself and able to deal with things that come up," Paul said. "I feel much better about myself."
That, Ruthie says, is the true power of art.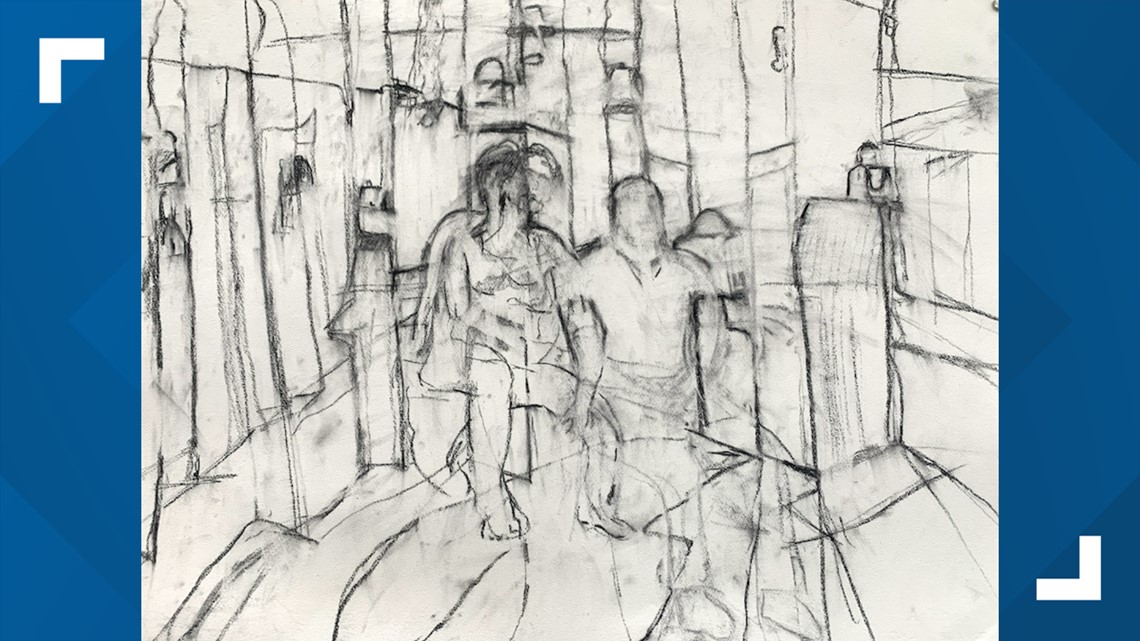 "I think that part of what she loves about drawing is that she's accepted, and she can come here and be herself," Ruthie said. "The sincerity of her process is just - floors me, it floors me. It's gorgeous."
For all she lost, Paul found the most important thing: herself, in ways only an artist can express.
"I think I came out better for the experience," Paul said. "That's what keeps you alive, is doing something you really love to do."
SAL offers classes for both adults an kids, including an entire summer of art camps beginning in July. It's located in Seattle's Georgetown neighborhood.