SEATTLE — A Japanese breakfast sensation is now available at longtime Seattle eatery BeanFish: jiggly Japanese soufflé pancakes.
"They will change your life," said owner Brady Woo.
They're the newest item on the menu at his restaurant inside Seattle's Uwajimaya, where he makes the kind of treats not typically seen in food courts.
BeanFish specializes in Taiyaki - made-to-order fish-shaped waffles stuffed with tasty fillings. Created in the early 1900's, they're traditionally filled with sweet red bean custard.
Woo discovered the dish while spending a few months in Japan.
"I learned how to make Taiyaki helping a Japanese grandmother. Came back and thought, 'There's so many things you could do with the fish-shaped waffle,'" Woo said.
He began experimenting with savory flavors and launched BeanFish in 2013, on four wheels.
"The first Taiyaki food truck in the United States," Woo said.
His innovative recipes were a hit here and abroad - BeanFish was even covered by Japanese television.
A decade later, he serves savory and sweet Taiyaki at his brick-and-mortar location, where customers can watch cooks make their food through a giant window.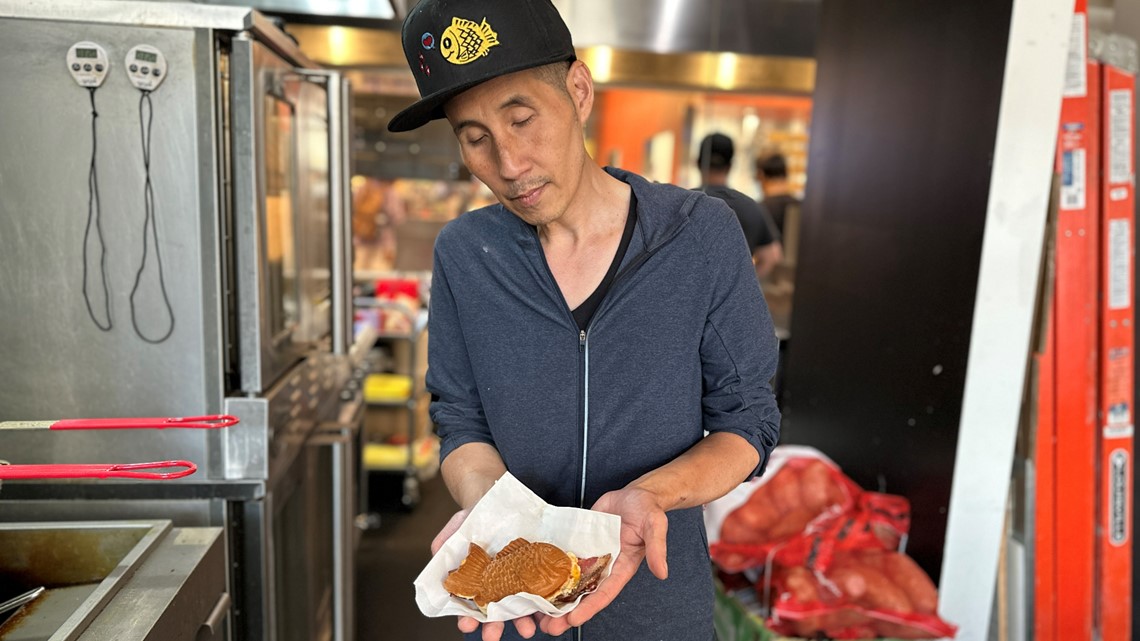 "We have something for everyone, man, woman dog or frog," Woo said.
The most popular savory selection is the "mmmBacon," a waffle stuffed with thick-cut peppered bacon, eggs, cheese, tater tots and green onions.
For kids with a sweet tooth, it's hard to beat the Harajuku Chic – a waffle filled with fruity pebbles and a marshmallow.
The jiggly pancakes are even more labor-intensive than Taiyaki, requiring multiple steps and 15 minutes of prep time. They're stacked three high, covered with powdered sugar, fresh fruit, caramelized bananas, whipped cream and crunchy crumbles, and served with a side of mini Taiyaki and Hello Kitty egg bites.
"They're almost interactive because when you have them on your plate, you can jiggle them," Woo said. "And then stab them and eat them."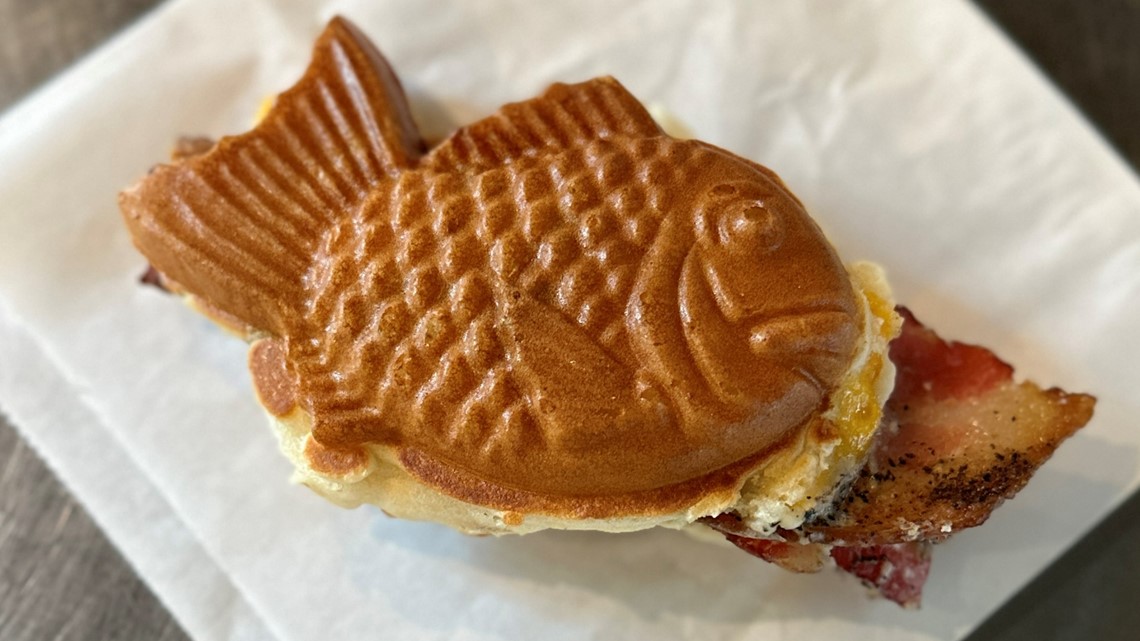 Running a small business isn't easy, but Woo said the moments of joy make it all worth it.
"Just seeing the diverse customers visit, try it for the first time, and see their reactions," Woo said. "The smiles (and) the shock."
BeanFish is located at 517 S. Weller Street and is open seven days a week from 11 a.m. – 7 p.m.