At a time when the world seems it can't get any crazier, us here at KREM 2 thought we'd share some of our most heartwarming and inspiring stories we've done since the beginning of 2020.
The coronavirus outbreak may make you feel like there's no good news out there in the world. Here's a reminder that not all news is bad news.
Here are some of our favorite stories in no particular order:
Two dogs who are best friends for life will soon need a home in Spokane
Bear and Bones were surrendered to an animal shelter in central Texas. They were brought to the Spokane Humane Society in February to find a new fur-ever home together.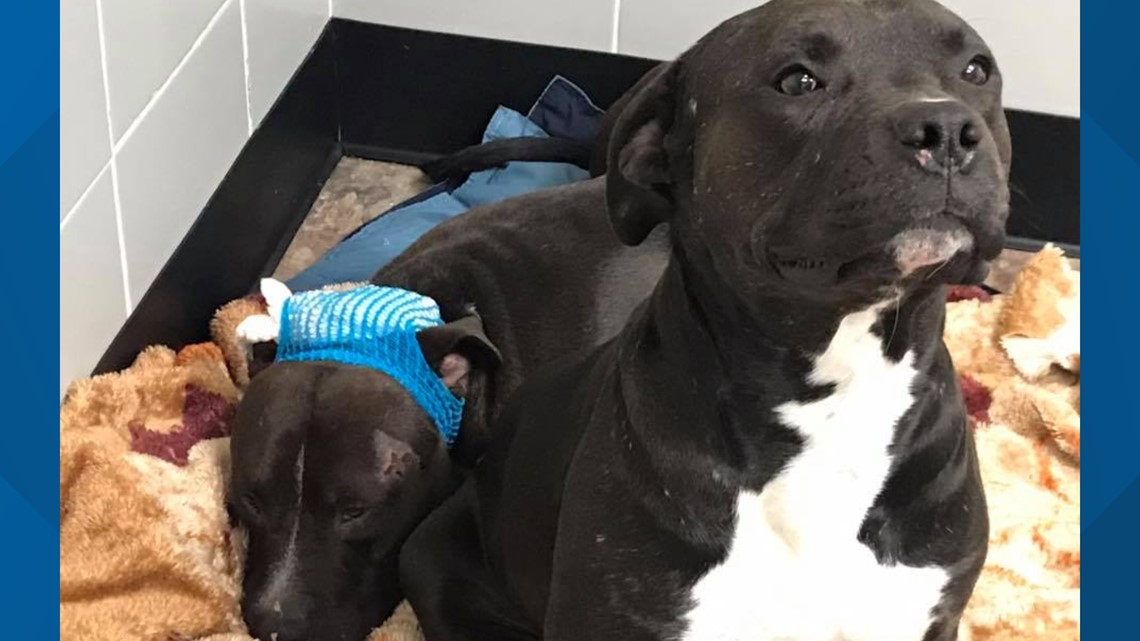 Airman, long-lost dog reunited in Spokane on Valentine's Day
A dog rescued from one of the worst hoarding situations that the Houston Society for Prevention of Cruelty to Animals (SPCA) has ever seen was reunited with his owner.
Ryland Brown, an airman serving in Spokane, said his friend gave his dog away after he left for basic training. But Brown never gave up hope of finding him again.
PHOTOS: Spokane airman reunites with dog after 3 years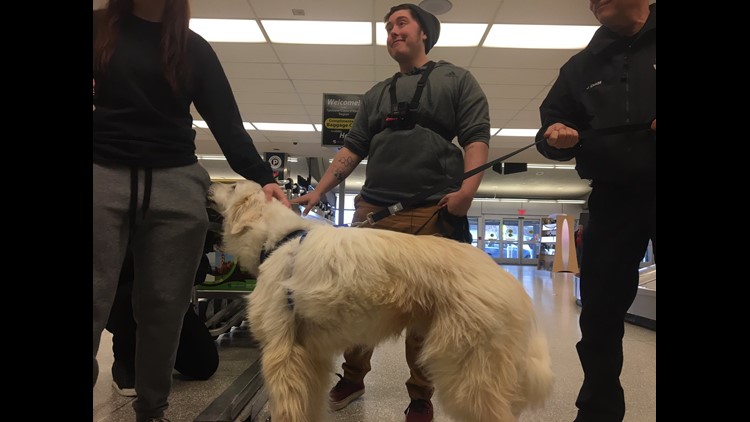 'I picked the right career': Kootenai Co. deputies save woman from driving off boat launch
A trio of Kootenai County Sheriff's deputies are credited with saving the life of a suicidal woman.
The woman was preparing to drive her car into Lake Coeur d'Alene at the Mineral Ridge boat launch during the early morning hours of January 30 when, according to the Sheriff's Office, the deputies intervened and took her into protective custody.
North Idaho veterans hope to return WWII flags to Japan
A group of North Idaho veterans hope to wrap up a World War II story that has been roughly 75 years in the making.
The American Legion post in St. Maries was gifted five Japanese flags believed to have been taken from fallen Japanese soldiers during the war. The veterans group now hopes to help in the return of the flags to Japan and the families of the fallen soldiers.
'Who doesn't want an igloo?': Rathdrum man builds igloo out of old snow
A man in Rathdrum made the most out of the leftover snow back in late January by building a life-sized igloo.
Neighbors have stopped by to take photos with the structure.
'It's a dream come true': Coeur d'Alene man in top 10 for Packers Fan Hall of Fame
Sports runs in the Hughes family, from a dad who played Major League Baseball to a son who coached a champion high school basketball team. But for Bill Hughes, the most important sport is Packers football.
The first game mega-fan Hughes remembers watching was the 1965 NFL championship game between the Packers and the Browns. That game has since been coined "The Mud Bowl."
'The problems we face are our opportunity': Spokane native Steve Gleason receives Congressional Gold Medal
Spokane native Steve Gleason received the Congressional Gold Medal on Jan. 16 during a special ceremony on Capitol Hill.
Gleason earned the honor through his fight to raise ALS awareness and improve the lives of patients through his foundation, Team Gleason. The foundation has since raised millions of dollars.
WSU alumna opens her home to Cougs traveling back for break
Lu Edwards is a Washington State University alumna and proud mother of a current Coug.
She lives in Snoqualmie Ridge, which is five minutes off of I-90 before North Bend. It's a perfect place for WSU students traveling back to Pullman to stop and rest when Snoqualmie Pass gets closed for bad conditions.