SPOKANE, Wash. — The Spokane County Interstate Fair is offering its first-ever sensory-friendly experience on Tuesday for those diagnosed with sensory processing disorders, such as autism.
The fair is partnering with Sleep Dentistry of Spokane, The Arc of Spokane and the Isaac Foundation to make the day a reality.
A quiet zone will be in the Fair & Expo Conference Rooms, with signs providing directions onsite. Carnival rides will also operate without lights or sound from 3 to 4 p.m. on Tuesday.
The Kiddy Carnival will not have lights or sounds from noon to 4 p.m. for Sensory Day.
Marie, a comfort dog, will also visit with guests in Bay 3 from 9 to 11 a.m. and 2 to 4 p.m. on Tuesday. Clifford the Big Red Dog will stop by the same area from 11 a.m. to 2 p.m.
Spokane Interstate Fair
In the Ag A building, one woman is offering a touch and feel zone with fruits and vegetables.
Other special events are also coming to the fair throughout the week. On Wednesday, Sept. 11, those with military, law enforcement and firefighting IDs will also receive free entry.
Fair attendance on Saturday was down 294 people from last year but guests did set an all-time record for carnival sales.
The fair runs until Sunday, Sept. 15.
This year's entertainment acts include Trace Adkins and Foreigner, among others.
PHOTOS: Spokane Interstate Fair holds first 'Sensory Day'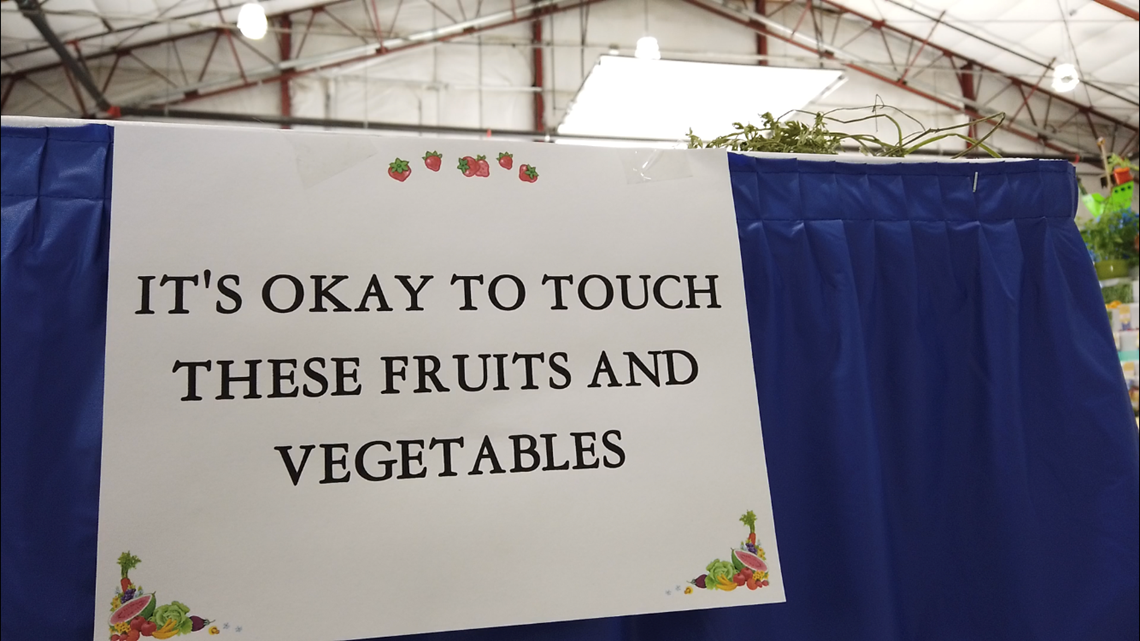 RELATED: Spokane Fairgrounds lays down rules for Liberty State booth
RELATED: Exciting new attractions at the Spokane Interstate Fair