SPOKANE COUNTY, Wash. — Memorial Day weekend is around the corner and with it many events to attend to have a fun weekend with friends, family, or why not only yourself in a solo adventure.
This week go for a walk to Manito Park, feed a bison, or attend the Spokane Symphony sensory-friendly concert or the quick of Summer Concert Series at Arbor Crest Wine Cellars.
Check here is the full list of events taking place this week:
Duncan Garden in Manito Park
This week get out and go for a walk around the Duncan Garden in Manito Park which just got its annual 30,000 floral plants planted. Duncan Garden is open from 8 a.m. to 6 p.m. Monday through Sunday.
Spokane Symphony sensory-friendly concert
On Friday, May 26 attend the Spokane Symphony sensory-friendly concert. The concert is designed for people on the autistic spectrum or who have any other sensory sensitivity and their families.
Attending a concert can be challenging, so the Spokane Symphony has created modifications to make it enjoyable. These include reduced volume and altered lighting levels, sensory support equipment, and trained on-site volunteers. The program has also been chosen with an energy profile in mind starting and ending with calm and quiet music.
The show starts at 5:30 p.m. and doors open at 4:30 p.m. To reserve free tickets for the concert, click here, call The Fox at 509-624-1200, or attend The Fox Box Office located at 1001 West Sprague Avenue.
Wonder Saturday Farmers Market
This Saturday, May 27 attend the WondeR Farmers Market.
Come and find tons of local food vendors, farmers, and artists.
Wonder Spokane is a dynamic community hub housed in the historic Spokane Bakery built in 1909. The Wonder Spokane block includes a food hall with creative cuisine and entertainment, premium loft-design office space, 21st-century amenities, and an on-site parking garage.
Come Feed the Bison
Win-Tur Bison Farm is open for tours on May, Friday 26. Tours are Friday and Saturday, from 12:30 p.m. to 2:30 p.m. through Sep. 2nd.
Reservation is required. The tour includes the farm history, a brief talk on Bison (American Buffalo), and a Q&A session. Everyone will get an opportunity to meet, greet and hand-feed the bison.
The cost for the tour is $7 for adults and $6 for seniors and kids. To get tickets, click here.
Gifts, souvenirs, jewelry, and more are available at the gift shop. People can also reserve tours for special groups, bus tours, and field trips.
Win-Tur Bison Farm is located at 4742 Highway 231, seven miles south of Springdale and one hour northwest of downtown Spokane.
Summer Concert Series at Arbor Crest Wine Cellars
Arbor Crest's Summer Concert Series is back for 2023!
Spare Parts, a long-time fan favorite at Summer Concerts throughout the years, makes their return to the Cliff House Estate for their first of two performances in 2023.
Bring dance shoes for this one!
Attendees will enjoy new menu selections offered at the grill, and the return of Frosé & Food Truck. Click here to view the full season lineup.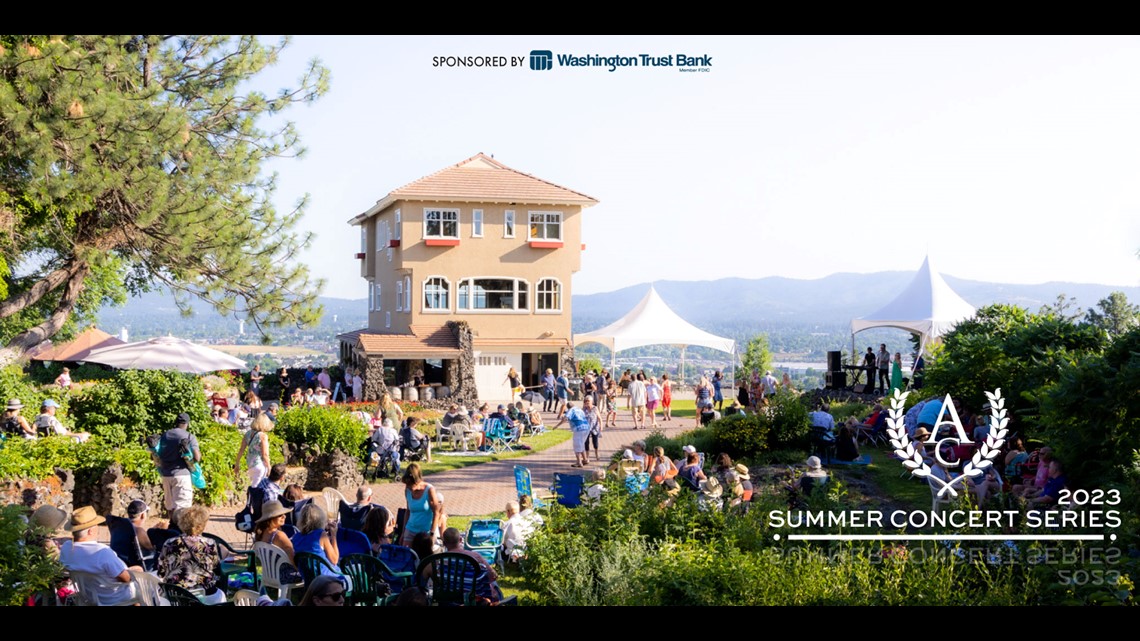 Spokane Cars Show and Coffee
Come on out to Spokane Cars and Coffee on Sunday, May 28.
Bring your family, invite some friends, hang out, and see some of Spokane's best rides.
While you are at the show, buy yourself a coffee. The show takes place from 1 p.m. to 3 p.m. at Dutch Bros Coffee parking lot, located at 20 N Pines Rd., in Spokane Valley.
DOWNLOAD THE KREM SMARTPHONE APP
HOW TO ADD THE KREM+ APP TO YOUR STREAMING DEVICE
ROKU: add the channel from the ROKU store or by searching for KREM in the Channel Store.