DENVER — A bull rider who died from injuries he sustained during a Professional Bull Riders Event at the National Western Stock Show Tuesday evening was described by people who knew him as a man with an infectious personality and a kind soul who was always willing to help someone in need.
Mason Lowe was 25 years old.
Lowe was ranked 18th in the world and had been a professional bull rider for seven years. He was from Exeter, Missouri.
"The entire PBR (Professional Bull Riders) and National Western sports family extends our heartfelt condolences and deepest sympathies to Mason's wife Abbey and his family," Sean Gleason, the CEO of PBR said in his Facebook post.
Qualifying bull riding events took place at the National Western Stock Show Monday and Tuesday night. Lowe's biography page says he competed Tuesday night and rode a bull named Hard Times.
"Mason was pulled under his bull during the buck off and the bull's hind left leg struck him in the chest," Gleason said in a press conference Wednesday afternoon. "Mason was wearing the required protective vest but he suffered a massive chest injury that caused damage to his heart. He was immediately transferred to Denver Health where he was pronounced dead after his arrival in the emergency room."
Lowe's official cause of death was from blunt force injuries to the chest, according to the Denver Office of the Medical Examiner.
Lowe joined PBR in October 2011 shortly after turning 18-years-old, Gleason said. By August 2012, he had already made his debut on PBR's prestigious televised tours.
"Mason was unquestionably one of the most personable and beloved bull riders that has ever come through the PBR," Gleason said.
The National Western Stock Show says the PBR Finals will still be held Wednesday at 7 p.m. at the Denver Coliseum. The National Western Stock Show and PBR will conduct a special in-arena fundraiser for the Lowe family.
Last July, Jason Blasdel of Fruita died after injuries during a bull riding event at the Platte River Rodeo in Saratoga, Wyoming.
PHOTOS | Mason Lowe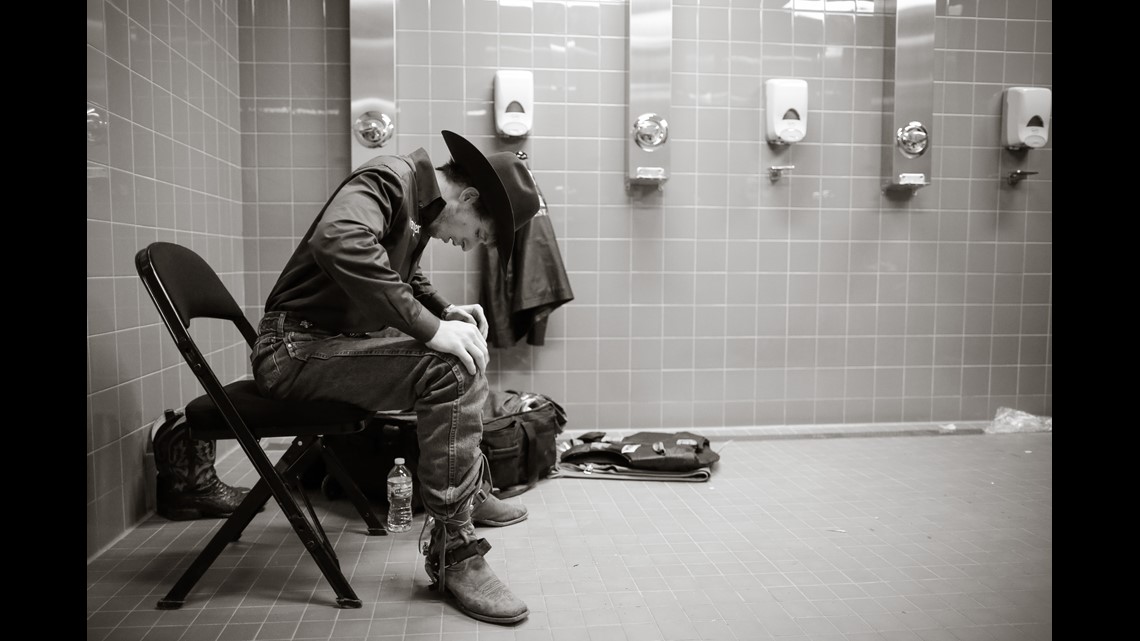 Jamie Squire
SUGGESTED VIDEOS | Local stories from 9NEWS